LOTAs 4 Life
Many students and teachers in the LOTAs for Life club prepared to march in Washington, DC, for the March for Life in January. The school and the LOTAs for Life have been going for many years but with the evolving epidemic the school was not able to go as a group. So this year some students went individually to march for the right for life.
Emily Staub, a sophomore at Holy Cross, has been active for most of her life in the pro-life movement. This year she participated in the Youth leadership team that helped prepare and coordinate the rally for life. Her favorite thing about the March for Life is being able to see so many young people supporting one another for the right to life. Staub was very honored and happy to be able to protect human life since the moment of conception.
"I need to stand up for the unborn babies who can't stand up for themselves," Staub explained.

About the Writer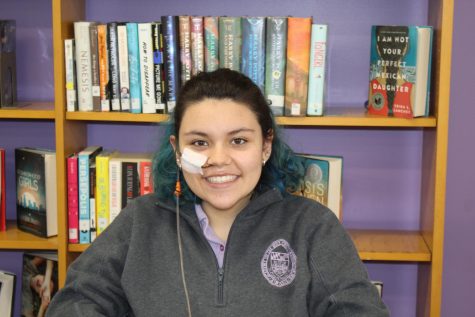 Isabella Grijalba, Reporter
Isabella Grijalba is a sophomore at Holy Cross. She loves to read and her favorite book is Fabiola. Isabella is super exited to be partaking...