Baking with Buddies
Best Buddies is a very fun time. It is a club for LOTAs with disabilities and people without disabilities.
On Wednesday, September 21, they had their first meeting of the year. They did cupcake decorating at the party. Everybody made new friends with and without disabilities. They celebrated the freshman and helped them with their first year. The sophomores helped the freshman out as they decorated cupcakes. The juniors helped the seniors as well.
This year, the Best Buddies Officers are President Lucy Harris '23, Vice Presidents Elena Hicks '23 and Natalie Selden '24, Secretaries Ava Ruggieri '24 and Kate Silvey '25, Treasurers Elise Baumrucker '23, and Katie Worch '25, Buddy Director Maddie Beins '23, and Event Coordinators Margot Baumrucker '23, and Alissa Christianson, '25.
This is the last year for the seniors because in the year of 2023 they graduate from high school and move forward into their future.
Director of the Moreau Options program Emily Montgomery said that the seniors were very good at handing out cupcakes and they were so excited about it. She also said that the juniors were doing very well with the cupcakes as well.
Harris said that the seniors were very safe and sincere about their safety when they were with other people in the club. Christianson said that the sophomores were very smart about how they were getting along with the freshman.
Elise Baumrucker said that the freshmen were very good at giving some advice for the school year, and they are making new friends with the sophomores.
The seniors are going to miss the freshman and the sophomores and also juniors when they go to college.
About the Contributor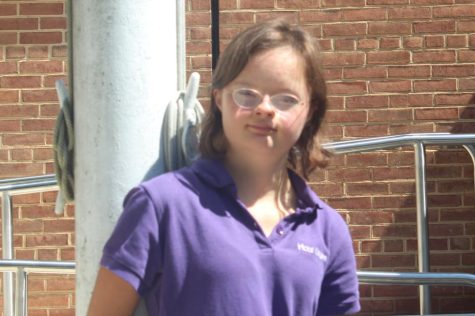 Margot Baumrucker, Reporter
Margot Baumrucker likes dance and history class because they are so fun. Margot is part of the Bocce team. Margot loves her older sister...