Yes, and…
The end of the school day on Friday marks the end of another week for most LOTAs, but for members of the Improv Club, there is one more activity awaiting them in room 143. Improv is a form of theater where the plot and characters are made up in the moment, but to students at Holy Cross it means something much more.
"The definition of improv is acting without a script, but I think Improv Club is more than that. I think it is very much a community of support where we learn skills that don't even apply to just acting—they apply to public speaking, social interactions, and even job interviews," junior Meg Stone, leader of the Improv Club, commented.
In fact, improv can prepare people for all sorts of situations. The phrase, "yes, and…" is commonly associated with improv because the way to have a successful improv scene is to work off of other suggestions. The games played in improv can provide tools that are useful every day.
"Even though the games and activities we do in improv might seem silly, in some ways doing improv teaches you to recognize, 'I know how to manage uncertainty, and I know how to survive when I'm not sure what's coming next,'" Dale Placek, moderator of the Improv Club, observed.

Improv can be scary, but it can be an easy way to practice getting out of a comfort zone.
"Everybody is doing it all together, and so there's something kind of silly and safe about it," Placek remarked.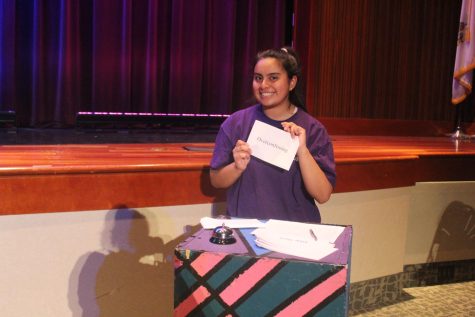 In addition to being able to manage uncertain situations, improvisation has taught students valuable lessons.
"Improv has taught me to be more positive," sophomore Gabriela Lopez, a member of the Improv Club, observed. She added that participating in the club has also improved her confidence, and taught her how to manage spontaneity.
Joining improv may be the most difficult part of the whole process. The idea of acting spontaneously, or having to do it live in front of an audience can be a deterrent for many, but the truth is that everyone is learning together. Additionally, joining the club does not mean someone has to perform in the show.
"I was nervous because I didn't know any of the games. I had been to very few club meetings and the show was a few weeks away. But Mr. Placek had faith in me," Stone shared.
Overcoming that nervousness seems to be the key to enjoying improv.
"I think that improv is scary for a lot of people to start," Placek observed. "Typically, in my experience, once people come once or twice, the atmosphere of Improv Club is so friendly and inviting and accepting that people join because they love the group."
About the Contributors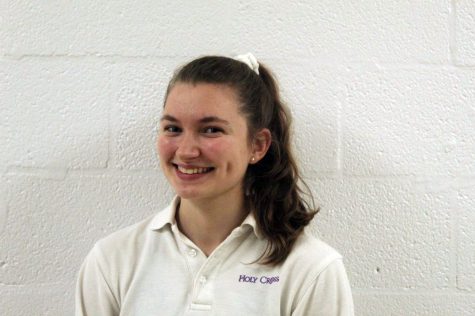 Anna Jasinski, Reporter
Anna Jasinski, class of 2023, is excited to write for the Tartan Times this semester. She enjoys athletics (mostly soccer) and music, and has been convinced...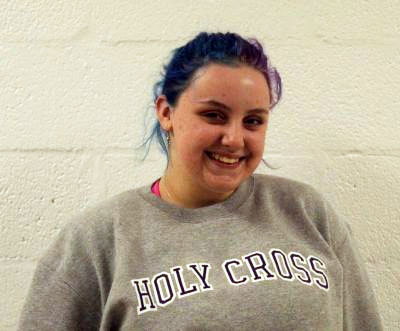 Meg Stone, Reporter
Meg Stone is a junior at AHC and is excited to join the reporting team for the first time. Meg is involved in all things performing arts, including being...