Adrenaline Dance Team
The Adrenaline Dance Team is an exclusive opportunity for the best dancers at the Academy. It highlights the skills and expertise of the Academy's dancers, and allows them to show off their skills during the dance concerts.
Set up by audition, the team highlights the outstanding talent of Tartans, and only the most talented dancers are admitted to the club. The small group has evolved in the many years since its creation, led by dance teacher Donna Reese.
"My job is to expose them as the elite dancers of the school," Reese stated.
Along with Reese, the club captains are a huge part of each success. While Reese's job as the moderator is impactful, the captains are the ones who lead the group. The captains, who are chosen by Reese, are offered a leadership role and the opportunity to grow their leadership skills. The captains are experienced and have studied dance for many years before their selection.
"It's kinda a part of my life and it always has been," dance captain Amara Alexander shared.
Alexander's fellow dance captain, Savanna Zimmerman, has a similar dance background.
"It's something I've always done," she stated.
Starting in 2003, the Adrenaline Dance team began as a large team, featuring up to 18 girls. Over time, the team moved to more ballet and contemporary dances, drifting away from hip hop, jazz and tap. Reese cherishes her long involvement in the development of the team.
"To pass on my legacy," Reese affirmed.
Alexander shared that being a part of the Adrenaline Dance team has not changed much of her school or academic life. Joining the team has shown the school that Alexander takes her dancing very seriously.
Like any form of art, dance requires hours of studies and practicing that goes into each performance. So much effort goes into making sure each performance truly showcases all the talent.
"To watch my girls gives me ultimate purpose," Reese explained.
Reese's dedication to the team and the dance program as a whole is part of what has allowed it to flourish and grow to what it is today.
"Watching my girls perform gives me such joy in my life," Reese said.

About the Writer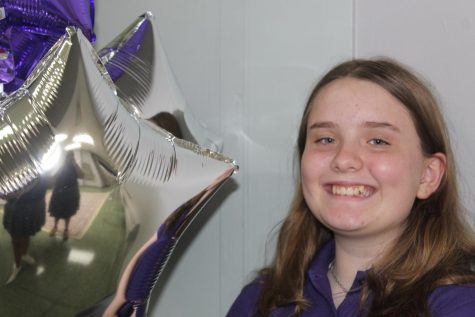 Kyra Flatley, Reporter
Kyra Flatley is a freshman at AHC as a member of the class of 2026. She loves writing and storytelling. Her favorite genre of book and movie is horror,...