Community Through Kindness Rocks
What better way to demonstrate the love and community at a Catholic school than by dedicating a week to outwardly displaying kindness inside and outside school? Kindness in Action Week is a time for LOTAs to connect with each other through fun, schoolwide activities and challenges. One of the most popular activities this year was the fourth annual Kindness Rock Activity, which took place in the art room the Wednesday of the week.
The activity, organized by the Prism Club this year, invited the school community to come paint small stones with encouraging sayings on them to place around the school. The tradition of Kindness Rocks is enjoyed year-round by teachers and students.

"We started Kindness Rocks to be a visible representation of Kindness in Action," Prism Club moderator Danielle Ballantine stated. "We thought it would be a great way to keep the idea of Kindness in Action all through the year."
This year the activity received a large turnout, with almost every desk in the art room occupied by a student. It is clear why it was so popular. Painting Kindness Rocks seemed to have a calming effect on students.
"I like to think of messages to put on the rocks," senior Mercy Asamoah, an enthusiastic participant in the activity, commented. "[Painting] is really therapeutic, especially choosing the colors and painting anything I feel."
Especially during the Covid pandemic, with the constant uncertainty and stress, seeing the rocks offered comfort to the school community.
"I hope it gives our students, teachers, and staff a little moment of joy every time they see a rock in the hallway or somewhere around the school," Ballantine expressed. "We could all use a bit of encouragement at this time".
For Tartans that see them around campus, the student-crafted rocks provide joy and comfort throughout their day.
"It's really a nice thing to see throughout the school," Prism Club president Marina Buziak noted. "It's nice to see people take their creativity and try to brighten someone's day a little bit. And for those who are pouring out their effort, I think it's really beautiful because that creativity can spark something in everyone."
New students who come into the school are welcomed by a new batch of Kindness Rocks each year, and current students have positive memories of their first days at school because of them.
About the Contributor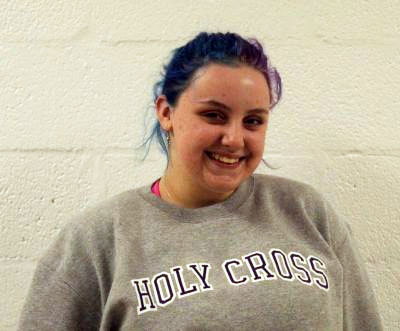 Meg Stone, Reporter
Meg Stone is a junior at AHC and is excited to join the reporting team for the first time. Meg is involved in all things performing arts, including being...