Rolling the Ball in Bocce
Holy Cross has a bocce team and gym teacher Cheryl King is the coach. Twelve Holy Cross students are on the team. They play in the auditorium.
"You play by rolling your ball closest to the small blue ball," King described.
Lucy Harris, Maddie Beins and Katie Worch are the team captains.
"Bocce is fun," Harris said.
This year there was a tournament and the pink team won. Elise Baumrucker is on the pink team and she said people have a lot of skill in bocce.
Katie Worch, who is also on the pink team, said it's "fun seeing friends" while playing bocce.
During senior night, the bocce team played against teachers. Each player picked a teacher to play in the game. Who the players picked was kept a secret from the teachers as a surprise. The players before the game made t-shirts for the teacher team to wear.
About the Contributor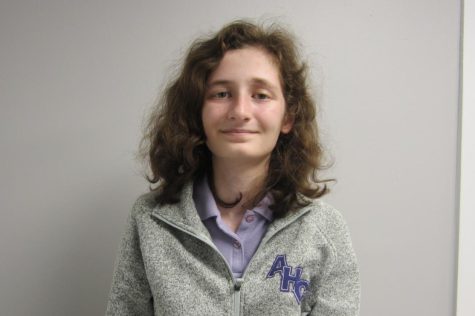 Aideen Kummer, Reporter
Aideen Kummer is a freshman at Holy Cross. Aideen is part of the bocce team and is in archery club at Holy Cross. She also has a twin sister named Alannah...