Football for Girls in the WCAC: It's About Time
The Washington Catholic Athletic Conference currently sponsors fifteen varsity sports, all but one of which include opportunities for both genders to participate. The one exception is football.
Many people want to have girls football made an official league sport for high schoolers to participate in. The sport has been implemented in many high schools across the country, and students in the DMV are wanting it to take shape in schools near them.
"I've always wanted to play football, but I've never been given the opportunity because it's not a sport that girls are allowed to play," senior Roseclaire Kontchou said.
The change would be simple. Just as it has done with all other fourteen girls sports, the WCAC would have to petition the schools in its conferences and meet with their leaders to discuss taking action.
"Once all of the schools and county leaders are on board, the league could start to take its first steps," Director of Athletics Dena Rappaport explained.
But in order to ensure the long-lasting success of the league, administrators should attempt to mirror the tendencies of boys football. Practices five to six days a week, scrimmages, and most importantly: Friday night lights, which would allow for a fun experience for Holy Cross students since they do not currently have a football team.
"I think that since we are an all-girls school, sometimes we miss out on things that co-eds might get, like football games," added Kontchou. "If we could get a football team of our own, we could put our Booster Club to use, which would be a lot of fun. It would also give the Poms team an opportunity to perform in front of a real crowd."
Becoming like boys football seams like the end goal, but many think that flag football is the way to start as a way to slowly introduce the sport.
"Starting with a flag league would help athletes and parents more comfortable to lead into full contact football. I think that would be a first step and should be treated like all other sports. I would like to see it go to tackle in the future," PE teacher and multi sport coach Cheryl King noted.
Female participation in the sport has been on the rise in recent years, with the USA sponsoring a national girls team that plays internationally, along with professional leagues across the fifty states. This extends to females in the coaching profession like Jennifer King, the assistant running backs coach for the local Washington Commanders.
"I would like to see them continue it into college with female football teams. Getting the USA flag football league to support," King continued.
Girls football could be a true possibility for Washington Catholic High School sports, especially just after the 50th anniversary of Title IX, which encouraged the opportunity for women to play sports.
"I hope leaders of the WCAC will wake up and make this a reality soon, for the benefit of girls not just in the DMV, but also all around the country," Kontchou remarked.
About the Contributor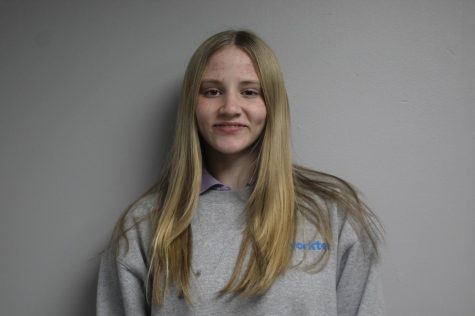 Emmi Sellman, Reporter
Emmi Sellman is a junior at the Academy and is excited to work with the Tartan Times paper for the spring semester. She is an active volleyball player...