The Brains Behind International Week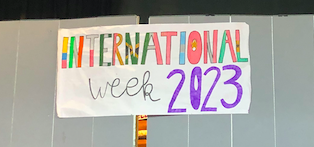 International Week is an annual celebration within the Holy Cross community to highlight and educate others of traditions and customs among a diverse selection of cultures. There is a lot of planning, organizing, and management involved to make this week of events run smoothly.
Senior Yngrid Bermudo described her position this year as "helping Ms. Walker with the organization of the culture of the Philippines." Together, they are focusing on selecting a traditional dance to perform, the clothing featured within the fashion show and the baked goods Bermudo will be preparing.
Bermudo believes that the purpose of this event is to celebrate everyone's culture as well as their traditions. She wishes more people knew how much thought, effort, and hard work goes into all of the planning. She also specifically highlighted Senior Preeti Kulkarni who is organizing the week as a whole.
"It's very stressful to organize, especially with juggling classes and college. It's very hard to get everyone to turn in their info in time," Bermudo stated. She is very impressed and thankful for others for also pitching in to hopefully have an educational and successful event.
Social justice director Maika Walker described her main role in preparation as supporting Kulkarni and helping her with all of the logistics.
She also highlighted Kulkarni as the "point person and mastermind behind it all."
Walker finds so much importance within organizing this event and is very grateful that students have an outlet to celebrate their diversity. She believes this event serves a great purpose for celebrating diversity.
"Specifically cultural diversity and all the different countries that our students have heritage from," Walker expressed.
Walker wishes more people were aware of how necessary the support of every student is when managing this event and all of its different aspects.
"It's a team effort. Representation needs everyone to chip in and come together, not just one voice, but many voices to come together," Walker explained.
Kulkarni described her belief in the importance of this event including all cultures and educating others in a fun way.
"This event is to really spread awareness of diversity within our own community and around the world, and to emphasize learning," Kulkarni explained.
She especially believes in the outlet of fun activities being the most informative resource while coordinating this event.
"We really want to make sure to organize these activities in a fun way, it's the most productive," Kulkarni stated.
She also highlighted similar points as Walker and the importance of working as a team.
"It's a lot of work, and it's really about collaboration. It really highlights how we as a community are strong," Kulkarni expressed.
About the Contributor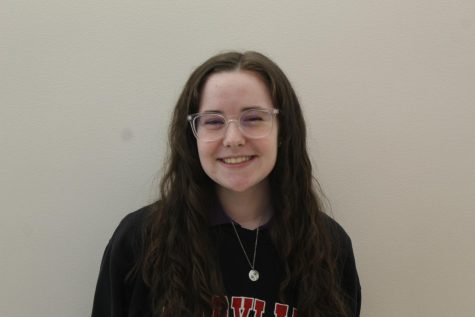 Emma Allan, Reporter
Emma Allan is a senior this year at the Academy of the Holy Cross. She is an enthusiastic member of technical theater and is an avid enjoyer of the arts....