AHC Having Their Last Dance of the Year
The AHC dancers put on their dancing shoes and showed off their moves at the Spring Dance concert at the end of April in the theater. It was a night of excitement and fun as the dancers used different music and styles to entertain the audience.
This event was led by dance teacher Donna Reese, who choreographed the dance classes and led AHC's Adrenaline Dance team.
"It is a long process, but in the long run, everything, by the grace of God, always turns out so beautiful," Reese stated.
With each class being based on a different dance style, Reese tried to appeal to the audience with a variety of music and dances, with the thought that everyone should be able to enjoy the show. Therefore, the dance concert this year had a multitude of unique dances.
Sophomore Hannah Rose participated in one of the more eccentric dances, "Lollipop." In this, dancers in giant pillowcases boogied it down to a mix of sweet-themed songs.
"[The Lollipop dance] is my favorite because it's hilarious and it's super funny, [and] it's fun to do too," Rose laughed.
Another engaging dance was "It's Tricky," with the cast donned in glitter and gold and backed with a rap track, it was executed with sways backed a rap track.
"My favorite dance that I perform, most likely is 'It's Tricky,'" said Francesca "Chessie" Rios. "I like more upbeat songs and upbeat dances."
Students watching also got to see the Adrenaline Dance Team and returning alumni do intricate routines with the dancers in multiple performances in a row. Their elegance and tenacity for dance took years to accomplish, and it's what Reese pushes her students to also do through practice.
"It's good to practice," Rose noted. "I [had] never been that coordinated."
Rose talked about how dance helped her improve herself, a perspective that Rios also found from her dance experience.
"I gradually improved like everyone else did too," Rios remarked.
With the dance concert being the final grade, the students find that it is a moment of victory when it is done.
"When they walk out on stage and take that well-deserved bow, I know they are changed people," Reese pronounced. "Because at that point you can see the pride and the joy in the students' faces and how much they have accomplished."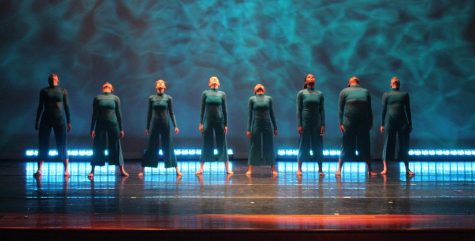 Reese hopes that a new group of students will be inspired to take dance next year through the performance. "Take a chance, take a class," she declared.
"I really enjoyed it," Rose finished. "It's so much fun."
Dance students frequently agreed and encourage other students.
"I wouldn't say that it's for everyone, but it's a good experience," Rios shared.
About the Writer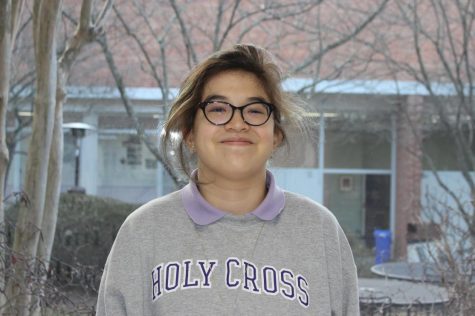 Chanda Chung, Reporter
Chanda Chung, or Saturn, is a freshman at AHC, and it is their first year on Tartan Times. They enjoy many clubs and the outdoors, especially the ocean...