A Star Rises
As college decisions rolled in, senior Cheyenne DeGross received a D1 scholarship from George Mason University, as a result of her outstanding athletic ability in softball. The achievement reflects her versatility and balance of academics and athletics throughout the years. This can be especially seen through the views of her peers and teammates.
The qualities of a good teammate include a positive attitude, support for their teammates, and their concern of everyone on and off the field. Senior Katherine Stach, teammate of DeGross, acknowledges these characteristics in the D1 athlete, having been playing with her for a few years.
"She understands when to be serious and when not to be serious," Stach recognized. "She is always considering the needs of the team above her own."
Head of Athletic Department Dena Saunders explained that the Academy holds every athlete to a high standard. All players must be willing to positively represent the school through displaying themselves with sportsmanship and respect to everyone. Saunders recognizes these traits in DeGross, and describes her as an example to other athletes.
"She has shown the dedication to her sport since she's started here," Saunders elaborated. "She is highly committed to becoming better and learning and putting in the work needed to get better."
Becoming a D1 athlete not only focuses on the athletic qualities, but also the preparation and training each individual puts in. When scouting, college recruits look for athletes who have the will to work, understand the dedication needed for their sport, and a growth mindset. To even be scouted in the first place requires the individual's efforts in gaining exposure, whether that be by playing club leagues, or, in DeGross's case, taking part in showcases. An important factor in gaining recognition in a sport is by enrolling in the NCAA Eligibility Center.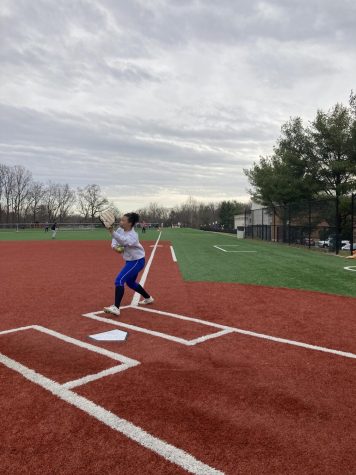 "Always be a team player," DeGross counseled. "Do it because you actually enjoy it, because when you're doing something that's miserable, it's just not fun."
Alongside her hard work in athletics, DeGross also works to maintain her academics. The skill of managing the two is especially important, considering how busy schedules can get.
In order to achieve this, DeGross highlights the importance of, "keeping up with grades, making sure I'm on top of things," and also, "knowing myself and knowing how I work."
Another factor that made DeGross stand out is her ability in guiding those around her.
"She also has great leadership skills," Stach recounted. "She knows what's needed in the moment."
In response to all of her hard work over the years, DeGross has gained an insight as to what makes an exceptional student-athlete.
"Keep putting in the work with reaching out to coaches and just on the field," DeGross advised. "But also, do it for the right reasons and make sure you actually like playing the sport."
About the Contributor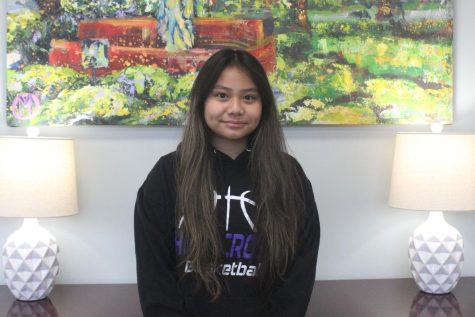 Jadin Zabala, Reporter
Jadin Zabala, class of 2025, is a new member of the Tartan Times newspaper. She is thrilled to deepen her interest in writing and discover more about what...