Back on the Field
LOTAs filled the storage room with sports equipment on Tuesday morning, February 22, as they prepared for spring sports tryouts on Ridgway Field after school. When the bell rang, the team rooms filled up with students ready to get back outside on the turf after a long indoor winter season.
For some students, the pandemic has created an even larger gap between sports than only one or two seasons.
"I'm excited for softball. I haven't played since last year, so I was a little nervous about forgetting everything," commented junior Eiley Depman. "It's always very fun"
While the excitement was palpable, the question of how sports will look in the ever-changing status of the pandemic was in the air.
"At the beginning of my freshman season we had a lot of team breakfasts and we would always hang out, so I hope we can have some sort of normalcy this season," explained junior Elliot Hall, who has committed to play lacrosse at University of Mary Washington. "These last two years have been kind of crazy, we haven't been able to have a real season. Especially with lacrosse, we've had coaches change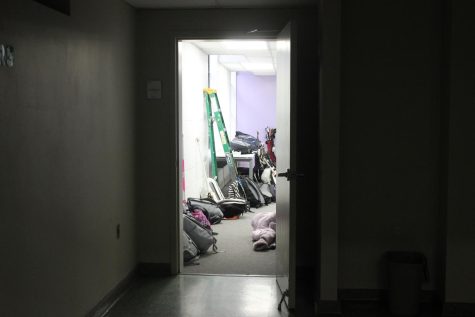 every year, so I hope this is the start of something more permanent."
Lacrosse has had many coaching changes, along with several other AHC sports.
"We have a new [softball] coach, but I had him for swim team in the winter so I know he's fun," mentioned Depman.
The athletic administration is aware of all of the coaching changes and the opportunities.
"There are a lot of new coaches this year, which is kind of nice because we're all getting to implement everything that we want to do at the same time," acknowledged Alyssa Kocik, the assistant athletic director and trainer at Holy Cross. "Everybody is new and we're all getting along."
While hiring lots of new coaches is a complicated process, it is not the hardest part of spring sports tryouts.
"The hardest thing is trying to manage so many teams and so many kids, and trying not to let anything fall through the cracks," explained Kocik. "It's kind of just the administrative stuff that's hard. Making sure everyone knows where to go, when to be there, that kind of stuff."
All the challenges result in the best parts of running spring sports tryouts, which are the teams.
"It is nice to see so many people try out for different sports," stated Kocik. "That's probably the best part is seeing you guys get so excited to play the different sports."
The athletes themselves look forward to bonding with their teams as well.
"I think for certain sports it's kind of hard to bond, and develop chemistry quickly, so that can be a challenge," observed Hall. "Playing a sport and going to school with the same people, you really get to build these connections and obviously you see everyone, every single day."
In fact, Hall bonded so much with her indoor track team during the winter months that she is continuing to run outdoor track in the spring, while also playing lacrosse.
"I couldn't imagine leaving so I was like I have to do both," Hall explained. "You really become close and I think that's my favorite part of sports–the people you meet and the friendships you make."
About the Contributor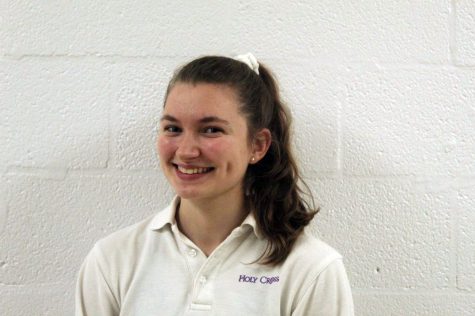 Anna Jasinski, Reporter
Anna Jasinski, class of 2023, is excited to write for the Tartan Times this semester. She enjoys athletics (mostly soccer) and music, and has been convinced...