To Basketball Under Pressure
The AHC Basketball Team has faced the new rules of Covid.
As it started so suddenly, Covid caused changes to how students go to school and they participate in athletics. The AHC basketball team has been challenged by new regulations on how they play against other schools, which has affected the team in various ways.
The new rules have made playing sports different for some of the teams. The coaches along with the JV and Varsity players have strong feelings about the new rules and regulations they have to abide by.
The most important concern is for the teams as the athletic department makes sure everyone is safe and taken care of.
"The guidelines and regulations are as fair as they can be, they are all set in place to keep all the teams, families, and players safe," Assistant Athletic Director/Athletic Trainer Alyssa Kocik expressed.
The players expressed their concerns with Covid and were thankful for the guidelines being placed on the athletic department. Players, along with parents, became "afraid of Covid" concluded Prisha Francis.
"I feel like we have to be more cautious and if one person gets Covid we all have to quarantine to protect the rest of the players and families," Francis acknowledged.
The families and players are grateful for the rules and regulations placed on the athletics programs. They support the suggestion that have been placed by the Health department on the Athletic department.
"It was pretty necessary that sports stopped. It was necessary to pause the athletics short term, and I'm glad we are back," varsity player Zoey Seymour emphasized. "I think because we took that step we are able to play more now then if we didn't."
Although there are more concerns with Covid, the protocols put in place have made a difference.
"All in the effort to keep everyone safe and do what we thought was in the best interest of everyone," Athletic Director Dana Sunders acknowledged.
About the Contributor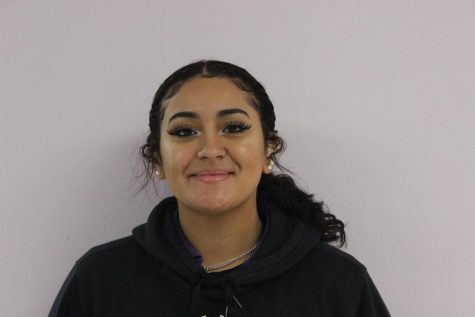 Allyna Flores, Reporter
Allyna Flores is a junior student at AHC. She is looking forward to becoming a better reporter for the school. Her favorite subject in school is math and...