Return to In Person School
After an entire year of virtual and hybrid, the Academy of the Holy Cross held its first day of in person classes. This past year has been quite a journey for the LOTAs and teachers.
COVID 19 has tested the school's education and adaptability in stressful situations. After more than an entire year being at least partially virtual, students and faculty finally have the opportunity to be together as a school community once again. Students were excited about the return to in person school.
"Seeing my friends again was by far the best part," Isabella Cabanillas, class of 2022, happily exclaimed.

For many students the first day of school was also a reunion with their friends. For some, the return to in person can be overwhelming, but teachers helped make the transition easier.
"It was a really big change since I was completely virtual for a year, but over time I'll get used to it," Cabanillas stated.
"
"I don't think technology can replace human interaction"
— Anissa Wills
Although eager to be back, students have noticed some differences compared to the convenience of online classes.
"It's cold everywhere then it's hot," senior Gwyneth Pulley observed about the school's unpredictable temperatures. "I also miss not wearing a uniform."
Senior Eliana Patterson agreed with Pulley but added, "I get to interact with students and teachers and get to know them better, you know? I also focus better."
Students were not the only ones excited to be back. The faculty and staff were just as eager to return to completely in-person school.

"It's been good to see everybody at once," Anissa Wills, executive assistant to the principal, shared. "I get the impression that students are more enthusiastic about being back. They get to see their friends day to day."

The return of in person school also meant that many enjoyable activities are back.
"I appreciate being able to gather in the chapel for morning prayer again," Wills stated. "I don't think technology can replace human interaction."

About the Contributor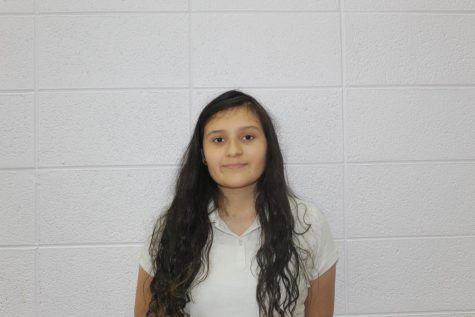 Kyra Velasquez, Reporter
Kyra Velasquez, class of 2022, is a new member of multimedia journalism class and is very excited to start writing articles. She enjoys reading in her...