Holy Cross Students Start the Academic Year with a New Schedule
Although Holy Cross started its year with no virtual classes and with mask-wearing, the toughest adjustment was getting used to the new and very different schedule for the year.
These changes came after the school administration wished to create a schedule that rotated different classes for different times of the day. In addition to purple and white days, which split the eight class periods across two days, the new schedule flips the second set of days to be in reverse order.
Assistant Principal Lindsey Tonks contributed to creating the new schedule. Tonks explained how the schedule allows for students to learn at different times of the day so they can be awake and alert for different classes.
"Rotations are helping students see or participate in academics at the best parts of their day," Tonks said.
The new schedule has taken some getting used to, especially after several years of the previous schedule.
"I am not a fan of the new schedule. It's not the schedule's fault, it's just I am a person that really likes consistency," SMRP counselor Debbie Ballard shared. "The flipping part of it is especially difficult for me."
Although Ballard expressed her difficulty adjusting to the schedule, she also noted how other students and teachers seem to be adapting well to the schedule.
"A lot of students that maybe get distracted find it really interesting that we're doing something day to day that's different and they're not bored. It makes them feel like they have to stay on top of things more," Ballard added.
Senior Erin Dougherty has experienced the old schedule in the past three years, and now the new schedule.
"I like the schedule. I think there needs to be a little adjusting with the time periods, especially with lunch, lunch is way too short," Dougherty commented. "I do like the flip, it keeps it interesting, and I get bored when it's just one through four, five through eight, and do it all over again."
Tartan Time is a another addition to the schedule, which allows for academic resource time, club meetings, advisories, and other programs.
"I think Tartan Time hasn't always worked out well," Dougherty added.
She explained that Tartan Time does not provide enough time for students to do what they need to do because activities like advisory take up too much time.
As the school enters the second month of the year, however, the schedule is becoming more familiar.
"While a little bit difficult to follow at first I think it has become much more simple than we thought it would be," Tonks added. "Every student learns differently."
About the Contributor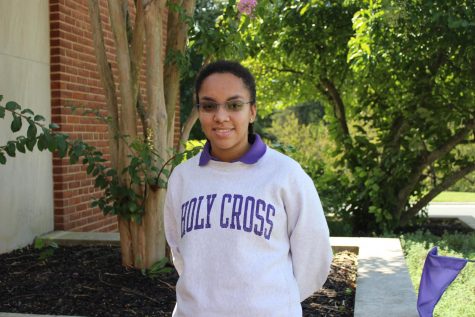 Maya Randall, Reporter
Maya Randall is a senior student of AHC. Prior to becoming a journalist, she always had a strength in writing. Since elementary school she has been writing...