Super Safe Spirit Week
This year's Spirit Week was different than others, from superheroes to fictional characters, and with more students on campus; AHC had a lot going on. With all of the different protocols, like having to wear a mask, not being able to take normal pictures with your classmates, and having the Powder Puff game in the gym, AHC students had to adapt.
Sophomore Kayla Norris explained why having Spirit Week is essential to the students.
"It is important to participate in Spirit Week because we are all going through troubling times, and we as the students need breaks, even just as small as dressing up in costumes," Norris expressed.
Norris also shared her hopes for next year in regards to the COVID restrictions.
"Hopefully we won't have to be wearing masks and stay six feet away from each other," Norris mentioned.
A highlight of Spirit Week is the hallway competition. The sophomores have been undefeated from their Depression themed hallway last year to this year's country theme–the hallway decor blew the others out of the water.
Norris also exclaimed, "like last year, the class of 2023 won the hall decoration contest, undefeated so far, none have come close!"

Student Council moderator Rachel Gryniewicz shared her thoughts about the phenomenon as well.
"I think that this whole year has been a challenge for the Student Council, in terms of being creative with how we can still have fun with COVID protocols," Gryniewicz stated. "I'd have to say that the Student Council did a great job planning and the students did a great job at hearing everything. And they still found a way to have fun given the limitations we have."
Gryniewicz also spoke on participation, sharing her thoughts about the matter.
"I think it was good, it definitely helped that we had more students on campus. It always feels more intense and inviting when you are on campus. I think we did a good job on incorporating the virtual students and I think everyone did a good job getting into the spirit themes and Powder Puff was a lot of fun," Gryniewicz affirmed.
Sophomore and track star Suzette Kincer also had a positive reaction to Spirit Week this year.
"I thought it went great; it was so much fun. And not having to wear my uniform was a major plus too," Kincer ecstatically said.
This year's adapted spirit week was well-orchestrated, and considering all of the COVID changes, the LOTAS thought it was a Spirit Week to remember.
"I thought it went as well as it could with the COVID protocols," Kincer replied.
About the Writer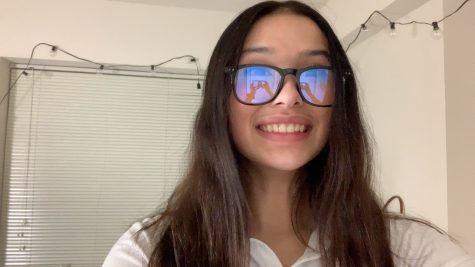 Mary Allen, Reporter
Mary Allen is a sophomore at AHC. Mary Allen plays lacrosse and volleyball at Holy Cross. In her free time, she is either practicing lacrosse or playing...