Turkey Day 2020
The 2020 Thanksgiving season was different from any other for many people. Families could not have their normal large gatherings in fear of spreading Covid, and had to keep to small groups.
For most families, Thanksgiving would consist of having friends and other family members come over to one house and celebrate the holiday season.
"My son-in-law has a family nearby that hosts a small get together, a trip (1 hour by car)," math teacher Rene Pulupa said. "The food is good and the conversation is intelligent and fun."
In past years families would prepare for relatives and friends to come over and part take in games, food, and conversation.
"The get together did not happen. We were disappointed because we did not see them but we were content in knowing that all of us were safe and healthy," Pulupa said. "My wife and I were just the two of us this year. We were proud to have a family who put safety for others first in front of all other sentiments."
Many Holy Cross students experienced the same change in their holiday season as they had to adapt to having fewer people around.
"We were unable to have our family and friends over to sit and eat the food with us and play board games also, so they just had to drive[by] our house," junior Mercy Asamoah explained.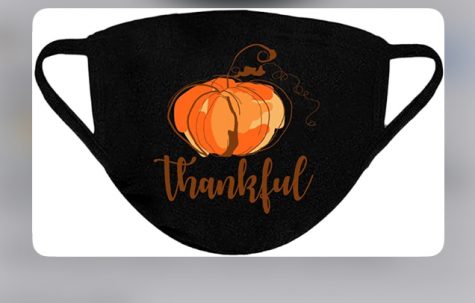 The restriction to the holiday offered the Asamoah family an opportunity to celebrate Thanksgiving with other activities than they would normally do.
"I would say that it was still fun, because I was able to help out with the cooking as always with my mom and second older brother, and replace the time that we would normally use for board games to watch Horror movies," Asamoah said.
For some students, traveling was an option this Thanksgiving season that allowed them to change their normal holiday festivities.
"My family's normal Thanksgiving consists of both my mom's side and my dad's side coming over for dinner," junior Tess Gardener said. "It's usually about 35-40 people: cousins, grandparents, aunts, and uncles."
Looking to reduce their numbers, the Gardner family modified their plans so that they could stay safe and healthy.
"This year, my family and I flew out to California to visit my mom's stepbrother and his family instead of hosting," Gardner said. "The weather was extremely warm and it was a lot smaller with just two immediate families."
Although the Gardner's Thanksgiving was different they kept to small numbers that allowed them to still celebrate a special holiday.
"I really enjoyed this year's thanksgiving because I was able to see my aunt, uncle, and cousins who I don't normally spend Thanksgiving with," Gardener said. "It was sad not being able to see all my family including who we usually spend Thanksgiving with, but we FaceTimed everyone from California which was very fun!"
About the Contributor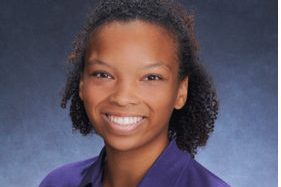 Cheyenne DeGross, Editor
Cheyenne DeGross is starting her second year for the Tartan Times as its first Editor. She is a member of the class of 2022, as well as Co-president of...