Dancing Differently
Holy Cross offers multiple dance classes for students to engage with each other. There are multiple dance classes that students can take part in. Normally at the end of each semester there is a dance concert for students to show off all their hard work. This year looks a little different.
Instead of the normally tight-knit classes, students have to be a bit more spread out
"It [dance class] was fun before the pandemic, and it was downstairs in the basement," senior Josie Finnell said.
Now that students have to be more spaced out, dance classes are now held in the gym. In order to have both virtual and hybrid students in class, there is a big monitor so that everyone can see each other.
At the end of each semester students have a chance to showcase what they have been working on at either the spring or fall concert. The students will not be able to show off like they normally would.
"We cannot have the concert so Mr. Placek is going to record each class's three dances and then put them together for the school to see," dance teacher Donna Reesesaid.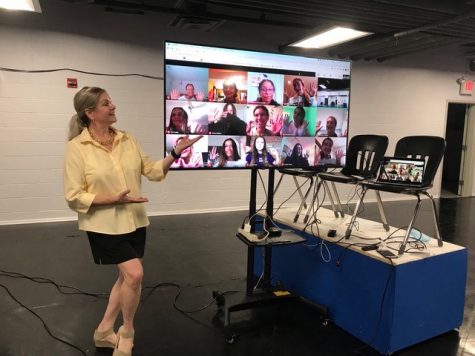 Multiple students have said that classes are a bit more difficult now that they are taking place both at home and school. Teachers have said the same about teaching dance to hybrid students.
"Nothing is too difficult. We have a big space, great music, great students, all you have to do is adapt," Reese said.
More information will be known soon about how students can watch the final fall dance production.
About the Contributor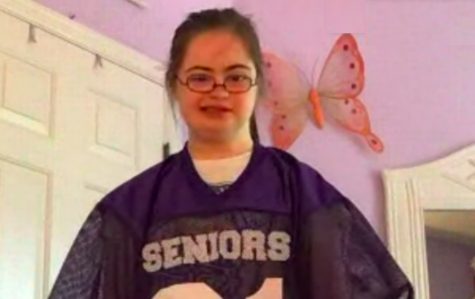 Shannon Hughes, Reporter
Shannon Hughes is a senior at Holy Cross. She is a part of Best Buddies and bocce. She likes to hang out in the library and talk about One Direction. Shannon...