AP COVID
This school year, due to Covid-19, Holy Cross's AP students have had to learn their rigorous courses through a virtual and hybrid setting. AP classes are college-level courses that high school students are able to take for college credit. They challenge a high school mind and capacity to learn and think in a different way.
Teachers were able to start this school year having an idea of what online school would look like.
"AP is going well but slower than usual given the changes to the schedule, though very much needed," AP English teacher Virginia Weiss said.
Holy Cross offers a variety of AP classes such as AP Latin, AP United States History, and AP Human Geography. Although the class set up has changed, the course curriculum has stayed the same.
"This is my first-year teaching AP Latin, so I haven't changed the curriculum because I have to say on task with the college board who has not changed," AP Latin teacher Rachel Mullervy explained.
Mullvery likes her class and feels that her students learn well even in this new environment.
"They are all seniors, they have had me for four years, they know what to expect. It is more rigorous but they are all up to the task," Mullervy explained.
AP United States History, one of the harder AP classes, is being taken by juniors who really want to push themselves on their country's history.
"My AP class is still going well despite the challenges associated with the pandemic and virtual learning," Robert Christian, AP United States history teacher, said.
Although the students may be split apart, some on-campus and the majority online during a given class, students still try their best to have meaningful discussions with each other.
"Participation has been excellent with countless thoughtful observations and insights offered by students thus far," Christian continued. "It is easier to build a strong culture for exchanging ideas in person, but my students have still done well to build that online."
Due to the variety of learning, teachers try to do their best in teaching their students all the knowledge they need to know for the end of the year exam.
"We are covering the most vital information and building the skills that are needed to do well on the test, though we have less time to go deeper on less essential—though interesting—stuff," says Christian.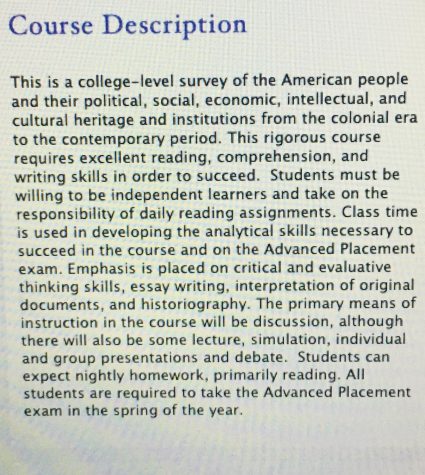 The students who have taken AP classes know what to expect; even during Covid students still understand what is expected of them in these classes.
"I have taken an AP class before. It's different from other classes because it is faster paced and has a higher volume of work," Junior Raquel Bowman explains. "You are expected to analyze on a higher level and make connections across all of the material."
Knowing that students cannot be at school all the time, they must adapt to their situations in order to succeed.
"My expectations didn't really change because of COVID," Bowman finalized.
The AP class system is different for each teacher and each class.
"It is a great way for students to get a taste of college life," Mullvery believes. "There is a lot to do outside of class, there is more work, and a good prep for college."
"College Board has been working to adapt to the situation we're in, and they did a good job last spring explaining the changes made while providing support for both teachers and students," Weiss explained.
With increased workload, both student and teachers worry that the pace can be too much.
"The AP system is alright. It's kind of messed up that they make the AP test so complicated that the teachers have to spend a lot of class time explaining it and preparing the students to take it instead of just focusing on the material," Bowman shared.
In some cases, the quest to show rigor on college applications can lead to student overload.
"Sometimes I think high school students should be high school students and that the arms race to build resumes for college is placing too big of a physical and emotional burden on kids across the country," Christian added.
Although online has made it harder for some student to learn, while those who do hybrid have found an anchor to their school life, AP still remains the same college-level courses that push high school students to excel in their academics.
"I think my students are doing very well. They come to class ready to learn, ask me questions, and are communicative of their needs outside of class," Weiss concluded.
About the Contributor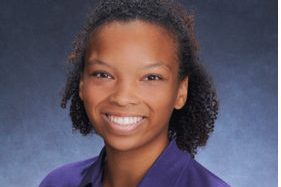 Cheyenne DeGross, Editor
Cheyenne DeGross is starting her second year for the Tartan Times as its first Editor. She is a member of the class of 2022, as well as Co-president of...