Choir During Coronavirus
Holy Cross usually has two choirs, Glee Choir and Madrigals. They sang at Mass, and at concerts. In the spring, during the pandemic, they sang online together. This year, there will be Madrigals online for the whole year, but Glee Choir will be moved to the spring.
School nurse Kathleen Clark explained that it is not safe to sing at school. She said this is "because of the germs from each person." That is why Glee Choir is moved.
Without Glee Choir, LOTAs are finding other ways to sing. Laura Meehan, Holy Cross's singing teacher, has a band.
"My band is putting together a couple different videos where the four of us all just record our own parts in our house. We have put out a couple of songs in that way," Meehan said. "I also have been working on an album. It's just me in the studio, far away from everyone else, or separated by a glass window."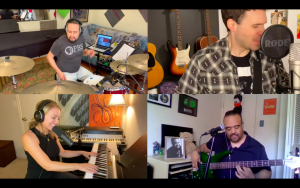 Clark likes to sing too, and often likes to sing in her car.
"I love to sing as long as I am alone," Clark said.
Students who want to sing at Holy Cross should join a Capella club. They meet on Fridays on Google Meet at the end of the day. They are posting singing videos on Instagram. To join contact senior Noelia Villafane.
About the Contributor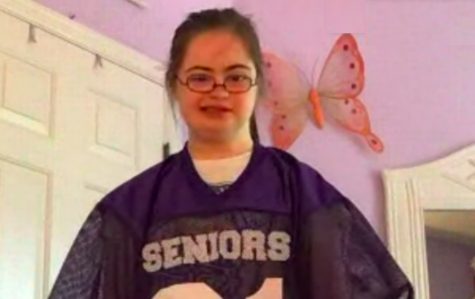 Shannon Hughes, Reporter
Shannon Hughes is a senior at Holy Cross. She is a part of Best Buddies and bocce. She likes to hang out in the library and talk about One Direction. Shannon...