Socializing While Sanitizing
Nationwide, people are staying inside and practicing physical distancing because of coronavirus, but quarantine should not affect socialization. Governor Hogan has recently released a statewide stay-at-home order. This order requires that people stay home and self-quarantine due to the contagious diffusion of COVID 19, but everyone should continue to connect with friends and loved ones. Connecting with others may seem like a challenge, but there are many ways for LOTAs to get in touch.
Junior Maeve Smith has found that she keeps in touch with her friends through FaceTime. Despite the virus having disrupted her normal social schedule, she is working through it.
"Although basically all social plans are cancelled I still love to call and FaceTime my friends so I can at least see them," stated Smith. "I recommend everyone still talk to friends regularly because that's important to staying happy and involved."
History department teacher Dr. Maureen Morris feels that socializing is crucial for students and all people. She says that her work environment has been blended together with her home life in a way she has never experienced before. She, like many other teachers and students in the country, is participating in distance learning. As a teacher and parent she recommends that everyone stay inside, but continue to talk to one another.
"I think socialization is essential for everyone–as humans, we are social creatures – even the anti-social ones! It's human nature to engage with each other and social distance learning makes that possible during this time of isolation," said Morris. "I think despite the students not wanting to have so much school going on–hearing each other's voices and seeing each other on the video provides normalcy, familiarity, and constancy that supports us emotionally during this time of separation."
Sophomore Leah Stephens believes that the best way to spend time is texting and FaceTiming friends, as well as being with your family. She feels it is good to have some alone time, but not too much.
"I think it is necessary to continue to talk with those you care about because it affects overall happiness," explained Stephens. "It's important to reach out and make sure your friends know you are thinking of them. There is a lot of uncertainty right now, so the certainty of a good friend by your side (figuratively of course) is crucial."
About the Contributor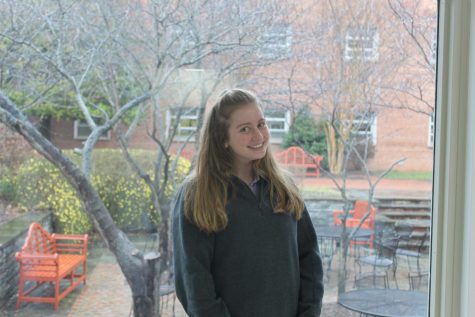 Molly May, Reporter
Molly May, class of 2021, is excited to be writing for the Tartan Times. She is a member of the Bake for Hope Club and Young Progressives Club, as well...