FDD at AHC
Nothing makes for a more special night than dancing with a dad or special guest and a chocolate fountain according to the girls who attended the FDD. Holy Cross held the annual Father Daughter Dance (FDD) on March 7, hosted by the Father's Club. The dance is an event planned for LOTAs to bring their father or special guest for a fun night to remember.
Junior Chloe Rickerby loved the FDD and gave her father some insight on how to plan it. She has been to the past two dances and was pleased with how it went this year. Rickerby enjoyed the dance contests and music selection, which was a mix of current popular music and some throwback tunes. Her favorite part of the night was spending time and dancing with her dad.
"I think the dance was awesome! I had a great time and I think everyone else did too!" stated Rickerby.
Ian Rickerby, Chloe's father and a member of the Father's Club, was very impressed by the dance this year. He wanted to make it unlike past dances and worked hard to make it fun. He was pleased with the music, big turnout, and the chocolate fountain. The Student Commons, where the dance was held, was decorated with fairy lights, tables and chairs, streamers, and flowers. Rickerby enjoyed the planning process and making it special.
"I love the Father's Club a lot. It's a great group of guys and I am really proud of how the dance turned out," Ian Rickerby explained.
Junior Allie Lawson attended the FDD for the first time this year and had a great time. Lawson felt the dance was fun for everyone and went above and beyond with the photo booth, chocolate fountain, gift card giveaway, and limbo contest. The gift card giveaway offered every girl attending a gift card, and one LOTA from every class had a chance to win a $50 gift card. The gift cards were for establishments like Starbucks, Chick-fil-a, and Chipotle.
"I loved the dance! It was my first time going and I had an awesome time! The music was great and I thought the chocolate fountain made the night perfect!" Lawson exclaimed.
About the Contributor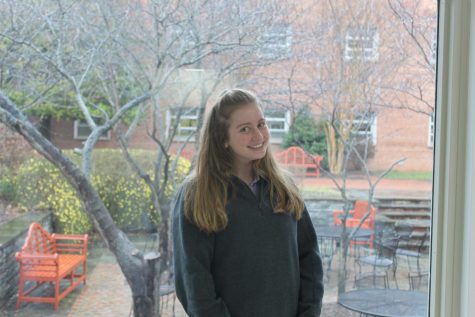 Molly May, Reporter
Molly May, class of 2021, is excited to be writing for the Tartan Times. She is a member of the Bake for Hope Club and Young Progressives Club, as well...