Yummy Pizza
A pizza sale is an event that sells pizza at the end of the day. Holy Cross groups have pizza sales to help make money.
Many students have done pizza sales. Many students also love pizza.
"I like pizza," said Kyra King.
Students help sell pizza with an adult. Only pepperoni and cheese pizzas are sold for $2.00 a slice.
"I like onions on my pizza," said gym teach and coach Cheryl King.
Pizza sales are not just for sports, clubs can sell pizza, too. Senior Isabella Fontana has "held pizza sales for lacrosse."
King has "done pizza sales for Archery club and Tartan club."
At the end of a pizza sale, students will collect the money. Students then count the money. Then it is delivered to the business office. But where does the money go? After serving the students, it goes to school supplies, the teams or any school project.
"The money goes to team senior nights or for new sports equipment," said Fontana.
About the Contributor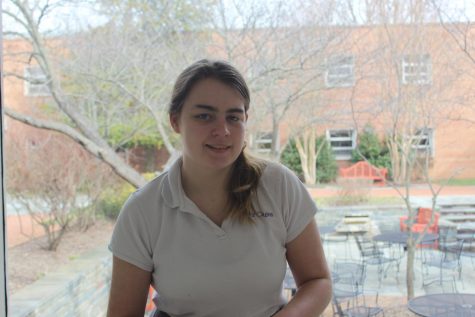 Josie Finnell, Reporter
Josie is a junior here at the Academy. She is a member of the Best Buddies Club and the Bocce Team. She also likes to spend time in the library....