Holy Cross's Winter Dance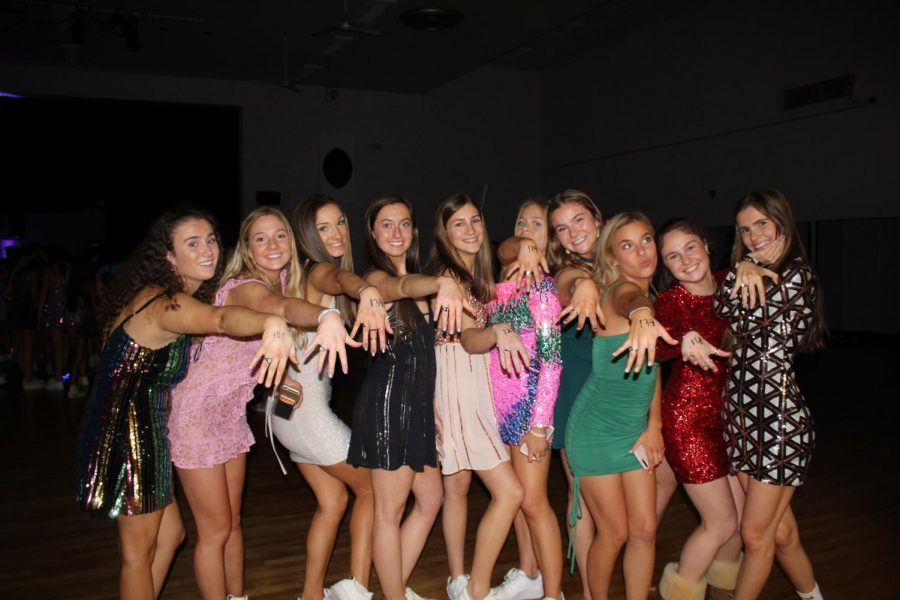 Music and celebration was the focus in Holy Cross's gym on the night of the annual Winter Ball. Many girls from AHC came and invited friends from other schools to join in on the fun.
Freshman Claire Cosgrove experienced her first formal dance at Holy Cross that night. She enjoyed the dance very much and even said that she preferred it to the Mixer because it was a lot of fun getting ready with her friends, whom she was now closer with.
"It was super exciting and a lot of fun and it wasn't as crowded as I expected, which I didn't have a problem with," said Cosgrove.
Previous students who have attended the dance, such as Sophomore Sarah Owens and senior Daniella Karns, agreed that the night was a lot of fun for them as well. Owens explained that the dance this year was very enjoyable and that she preferred the music this year over last year's. However, she wished that more people would come.
The money made from Winter Ball goes towards the junior's prom next year. So, this year's sophomore class hoped for a big attendance so their junior prom could be as great as possible.
"Students should be more encouraged to bring dates and friends so we can make more of a profit," Owens explained.
Seniors this year experienced what, in some of their opinion's, was their greatest Holy Cross Winter Ball. As a senior, they carried on the tradition of wearing big, ballgown-like dresses, including princess gowns and wedding dresses. This AHC tradition has been occurring for the past six years and the faculty and students love it. Phyllis Ouellette, Director of Student Activities, shared her enthusiasm for the tradition.
"The sophomore class officers said that the seniors wearing ballgowns, especially the costume ones, adds such a great energy to the dance and I have to agree completely," Ouellette stated.
Karns added that her senior Winter Ball will always be the most memorable because she danced the night away with her friends in their fun gowns. She admitted that wearing the big dresses was a big deal to her and the rest of her class because they had waited so long to share in that tradition and the time finally came for them to do so together.
"It's funny to compare how we acted and what we wore to our freshman year and Winter Ball to now," Karns observed.
About the Writer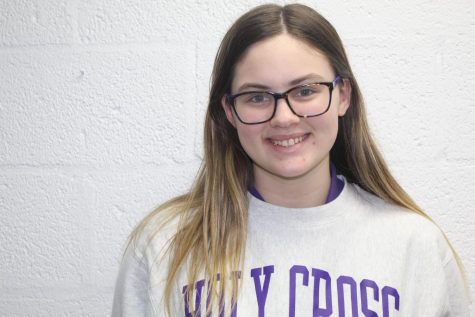 Nora Pottker, Reporter
Nora Pottker, class of 2022, is excited to be a part of the Tartan Times and Multimedia Journalism class. She is in her sophomore year at Holy Cross and...