Got to Dance
AHC has a class called modern dance. Dance teacher Donna Reese, "Miss Donna" to the dance students, teaches a variety of dance classes. Reese's favorite modern dance that she taught was the "Sound of Silence" in the fall semester of 2019.
Reese was a dancer before he became a teacher. The easiest modern dance she danced in was made by a famous choreographer named Jose Limon. The dance was called "Hoe Down.
How Reese picks a song for her dance class has a few steps. First she thinks about her audience. Then she looks through the music and tries to find a song everyone one likes. If she is having a hard time deciding she will take suggestions.
Senior Ruthie Metzger is in one of the classes this semester. "I am excited about class," is how she described how she feels about dance class.
Freshman Lucy Harris is new to Reese's class. Some dances are harder than others.
"The hardest dance I have learned is called "Earth."
Harris described what dance class is like.
"In class we start with stretches. After that Miss Donna helps us make sure our bodies are strong and then we dance!" she explained.
The music helps with dancing.
"The easiest dance in class is called 'Wind Beneath My Wings' because the music is slower than 'Earth', Harris said.
About the Contributor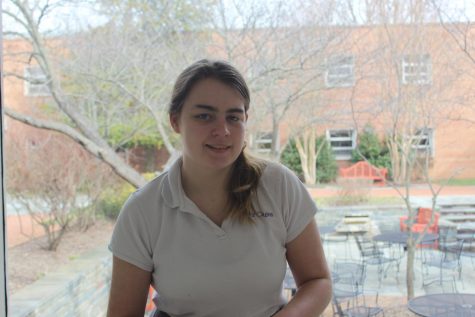 Josie Finnell, Reporter
Josie is a junior here at the Academy. She is a member of the Best Buddies Club and the Bocce Team. She also likes to spend time in the library....