Holy Cross: A Place Without Hate
No Place For Hate has been an important part at Holy Cross for the past two years. It was introduced to AHC as an IB project by Shelby Wilson and other IB students.
These students thought it would be a good thing for Holy Cross to explore, so the ideals that No Place For Hate promotes of supporting diversity, accepting others, and living in a welcoming community were brought into the school. In 2019, the school was awarded the official designation from the Anti-Defamation League (ADL).
No Place For Hate helps people find their voice and encourages students to find theirs by building each other up. Science teacher Casey Robertson helps promote this idea and is the moderator of the Holy Cross committee.
"We had a couple of students who were in IB who wanted to explore No Place For Hate as a way to fulfill IB requirements," Robertson said.
Many LOTAs and teachers feel that No Place For Hate has brought a positive change to Holy Cross and has reaffirmed the school as a place where everyone is welcomed and accepted. The members of the No Place For Hate committee work to silence hatred and voice positivity.
"It's more of a collection of student workforce trying to make a difference," sophomore Marina Buziak explained.
Buziak said that after being a part of No Place For Hate she feels that she is more self-aware and thinks more about what she says. Junior Melak Armstrong feels similarly and shared that she is more sympathetic.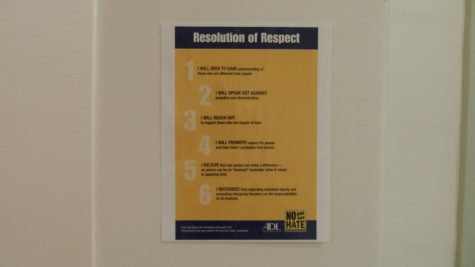 "There's a lot of people coming from different areas of backgrounds in their lives, different grades, and different cultures, so I really like the bond that it creates," Armstrong said.
The overall goal of the program is for members of the school community to celebrate and accept the differences between people.
"I think I became passionate about it because students were passionate about it, and then I realized it was an exciting thing to try," said Robertson.
No Place For Hate is an ongoing important part of Holy Cross and is open to all students to join. It is a place for students to voice their struggles and help others overcome their own.
About the Contributor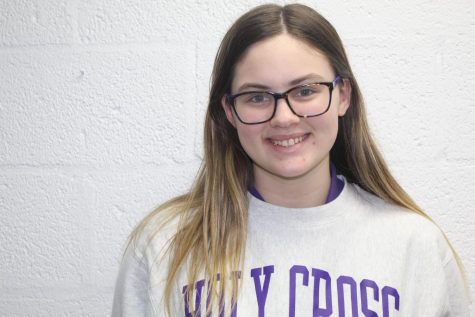 Nora Pottker, Reporter
Nora Pottker, class of 2022, is excited to be a part of the Tartan Times and Multimedia Journalism class. She is in her sophomore year at Holy Cross and...