The Onyx Club Black History Month Assembly
"Honoring Black Women Authors and Playwrights," was the theme for the Onyx Club assembly for Black History Month on February 7.
Onyx Club is open to all students with a common bond of showing appreciation for the diversity at the Academy of the Holy Cross. The members celebrated Black History Month with their presentation of the many African American women authors and playwrights.
Debbie Brown, Onyx Club moderator, described the value of the event.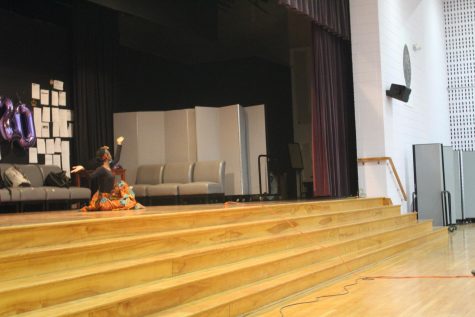 "It was very important for me to show the African American culture because the Sisters of the Holy Cross want this to be a diverse community," Brown expressed.
The assembly took place in the student commons attended by the students, faculty, and staff.
"I wanted the community to understand that we are all here together doing God's work and that education is important," continued Brown.
Included in this assembly was a poem read, a dance, a song, a slide show presentation, and a guest speaker who is an alumna of Holy Cross.
Junior Lexington Hart read the poem "Equity" by Maya Angelou. "What most to stood out to me about the poem that I read is that she wrote about the struggles of being an African American woman living in a man's world," explained Hart.
Some of the Onyx club members presented a slideshow of the many different African American women writers and playwrights.
Hart later explained that she hoped the community of Holy Cross learned that there was more to a person than their skin color or ethnicity. "Not everything seems to be what is is based on a certain race," she expressed.
Guest speaker, class of 2003, Rhonda Richardson Deskino, returned to present a talk of her life after the Academy. It gave the LOTAs a foreshadow of how their life could grow after high school.
Junior Faith Kelly performed a spoken word dance to Maya Angelou reciting her poem "I Rise." It focused on the struggles and empowerment of African American women and how far they have come.
To conclude the assembly, sophomore Katiushka Howell sang "A Change is Gonna Come" a cappella.
"I've always wanted to sing the song I chose," said Howell. She wanted to move people through their emotions, and she knew that song would do just that.
"I try to find the meaning of the song to try to move people," Howell expressed.
About the Contributor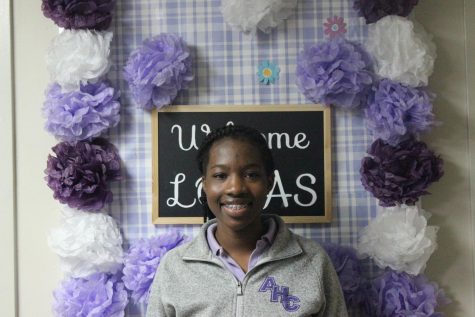 Martenna Joseph, Reporter
From the class of 2022, Martenna Joseph is very excited about becoming a new member of Tartan Times. Her favorite class is English and she enjoys writing....