"Matilda" Review
After weeks of rehearsing and making the sets, the cast and crew of Matilda were ready to show what they have been working on. On October 25-27 the play was on stage publicly for the Holy Cross community, friends and family to enjoy.
Matilda was about an intelligent girl who enjoyed learning new things and reading stories and also telling them. Matilda's family does not like that. When Matilda was old enough to go to school, her father sent her to the school with the cruel principal Miss Trunchbull where she meets the nicest teacher, Miss Honey. Throughout the play there were multiple song and dance numbers with Matilda's family, friends, and classmates. At the end of the show, Matilda saves the day and has a brighter future ahead.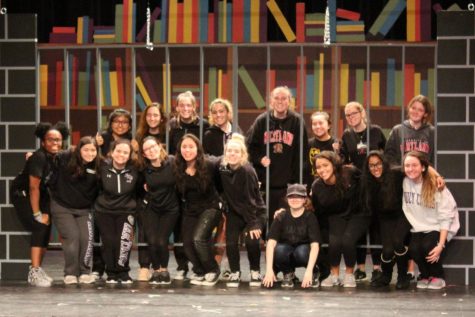 Many people at AHC went to see the play over the weekend. The LOTAs were excited to see their classmates on stage and see what they have been working on for the past couple of months. And so was the cast and crew, after long hours of rehearsal, exhausted but excited to show the production to their families and friends.
Freshmen Libby O'Neill said that her favorite part of the musical was, "Getting to see my friends in it and I also loved the singing and dancing."
The hardest part for the tech crew and the actors was balancing school work and the play because they have to memorize their lines, attend rehearsals and on top of that they have to pay attention to school with tests, quizzes, homework and projects. It can sometimes become overwhelming. Kate Griffith, math teacher and director of the play, said, "That was hard to balance being a teacher with helping students and going to the rehearsal for Matilda."
Freshman Maegan Mathews said, "I have been waiting to see this for a while and enjoyed it with all of the great acting and singing." A frequent comment from those in the audience, "There is no where else where I would have wanted to spend my evening."
Members of the cast and crew, as well as those who enjoyed the performance, excited to find out what is coming next in the performing arts.
About the Contributor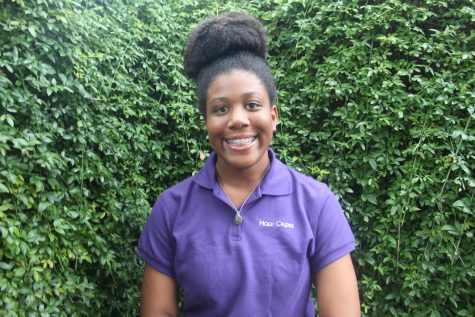 Darby Anderson, Reporter
Darby Anderson-Cooper, class of 2023, is a new member of multimedia journalism staff and is excited about taking pictures. Her favorite subject is biology....