Sophomore Year
Sophomore year brings new expectations, harder work, and, often, more stress. While some sophomore students find the year to be more difficult, others have found it to be about the same as freshman year.
Jordan Gilmore, a member of the sophomore class, shared her experience, "It's a lot of hard work. There are so many more assignments and homework. I don't wanna lose sleep over homework because then that's just gonna be a disadvantage when I am at school." She rated her workload, "It's a lot."
Another sophomore, Arielle Egerson, shared, "I think that teachers hold higher expectations for you now. Since you're supposed to know everything now." Egerson rated her workload, "But as for it being harder than freshman year, I'd say it's the same for me."
Counselor Amy Schmidt-Stowe explained, "Teachers have different expectations, higher? Different. Part of it is that teachers expect the girls to know how school runs now."
For the many LOTAs who are finding sophomore year more difficult, they can always find needed additional help from the guidance counselors who are always willing to offer resources and advice.
Schmidt-Stowe added, "The most important thing you can do is come up with a study strategy that helps you learn the material." She had a practical suggestion for students, "I recommended doing your homework the day you get it, that way you have time to go see teachers if you have questions."
Each year of being a LOTA offers new challenges to face, but students quickly find that during their time at Holy Cross they can learn how to manage it using new skills. As the second quarter is underway for the sophomore's second year, they are developing those skills.

About the Contributor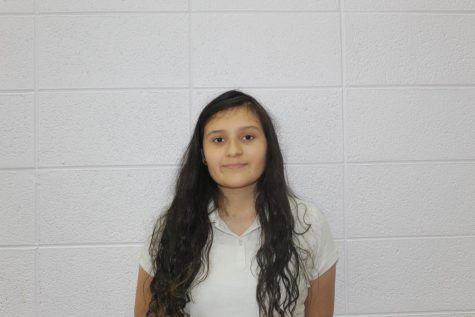 Kyra Velasquez, Reporter
Kyra Velasquez, class of 2022, is a new member of multimedia journalism class and is very excited to start writing articles. She enjoys reading in her...