A Team That Sticks Together
The JV field hockey season has been off to a spectacular start this year. Through the first five games, the team was undefeated.
The field hockey season started with tryouts on August 14, and they have been working relentlessly almost every day since. The team's schedule is packed with practices every afternoon Monday through Friday, and occasionally on Saturday mornings.
Sophomore team member Brennan Flynn said, "Being a student athlete requires us to have time management skills, especially on game days when we play at far away locations where we don't get home until late."
Time management is a skill that most students acquire through playing a season on the team. It is a very important skill to have, so the girls are very appreciative that their coaches and teachers help them through everything.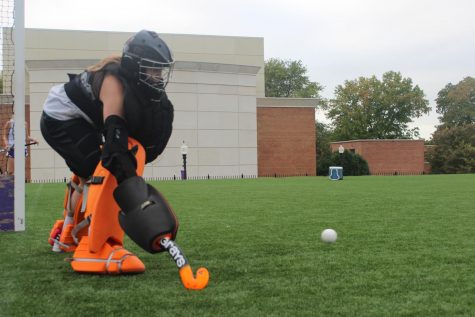 Flynn continued, "Although it can be difficult at times, playing with my team makes it all worth it."
The players have a very strong bond with each other both on and off the field.
Another member of the team, Caleigh Rose expressed, "I feel like our team is a family. We all care about each other and always have the best time together."
Many other players agree. Freshman Clair Cosgrove even mentioned, "I decided to play because I heard how much fun the girls had last year."
Togetherness is a very important aspect of being a part of the team because it allows the players to trust one another, which evidently allows them to play better as a team.
Coach Melissa Eaton agreed, "We started off the season strong and very successful."
The players are very proud of how they have played so far, especially of their big win against St. John's. Although the team celebrates their success, they make sure that they do so in a respectful manner.
Eaton emphasized, "We enter each game humbled and grateful for the competition ahead."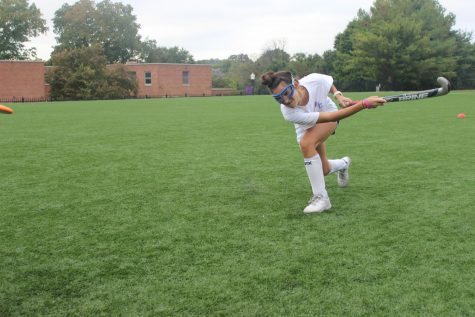 The season is halfway through, but the LOTAs are determined to make the most of the rest of the season. Effort is dedicated to improving their stick work and developing new skills to continue their winning streak.
Eaton shared, "Everyday is a test of their will to win. One can never predict the end game, one can only prepare for battle."
This mentality helps the team remain humble and thankful for their opportunity to play. Rose commented, "Our team will always work, no matter if we win or lose."
Eaton added, "If we lose we will learn from it and come back stronger."
About the Contributor
Ashley Nalls, Reporter
Ashley Nalls is from the class of 2022 here at the Academy. She is in the Booster club, Pro-Life club, and Support the Troops. She plays field hockey in...