School & Sports
Balancing school and sports is definitely not easy, yet Tartan student-athletes find a way to manage.

Brianna Byrd, a sophomore on the track team, shared, "It was a little difficult, because sports practice lasted for at least three hours." She added, "When you come home you're tired, so you don't feel like doing homework."
Byrd has found that reaching out to the faculty makes a difference, "Teachers do make it a little easier. If you email them and say you know you had practiced for a long time, you didn't get home until like nine they'll let you have a longer deadline." Byrd appreciates that teachers are flexible and understanding, and says it helped her tremendously.
Another member of the track team is sophomore Angelica Braswell. Even with her practice schedule, she has managed to obtain good grades. Her advice to athletes struggling to stay on track, "I haven't figured out–oh yeah don't procrastinate. That's it, yeah, don't procrastinate."
Braswell also found that coaches help as well, "Well, my coach last track season, if you had a big test or exam, especially during finals he'd let you skip practice." Although she didn't miss practice, she appreciated that students were allowed time just to focus on academics.
She had shared an important suggestion, "Take care of yourself and don't be too hard on yourself, with school and sports."
In addition to the helpful advice from fellow students, the athletic office offers guidance that may help.
Athletic Director Dena Rapaport emphasized, "I would say the biggest thing, for trying to manage a schedule is to have a calendar. So know what classes you have, what time they are, writing down what time you have practices and games." She added, "That way you can see the whole picture and figure out when you have time in your day to utilize for getting your school work done."
Time management is extremely vital when wanting to maintain good grades while participating in a sport.
She reminded, "It is a huge component of being, not only a student athlete but anytime you're a student and doing any other activity. It could be performing arts, it could be that you have a part time job, it doesn't necessarily have to be playing a sport."
At Holy Cross, there are resources available to student athletes; they can ask for help from a teacher, coach, or counselor if they are struggling.
About the Contributor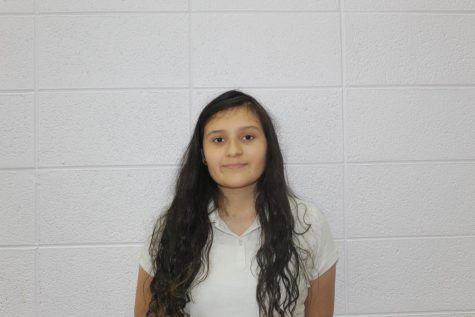 Kyra Velasquez, Reporter
Kyra Velasquez, class of 2022, is a new member of multimedia journalism class and is very excited to start writing articles. She enjoys reading in her...