Summer Plans for AHC's Scholars
The Madeleva Program provides an opportunity for LOTAs to continue their learning outside of the classroom, by completing extra enrichment activities over the summer. For the summer enrichment program the students can choose any topic they feel passionate about, further their knowledge on the topic, and then write a paper sharing and analyzing their experience.
The LOTAs in the Madeleva Program must take at least three honors or AP classes, maintain good grades, complete an extra forty-five service hours, and complete a summer enrichment activity and paper. The program encourages students to challenge themselves and expands their knowledge individually.
English teacher and Madeleva Scholars Program Coordinator Megan Minogue explained about the summer program, "It is an opportunity for the students to expand their horizons and continue to learn outside of the school environment."
This allows students to express themselves while still expanding their knowledge for the future. When students enjoy learning about the topic it encourages them to dig deeper into the topic and fully understand it.
Sophomore Caroline Freese further expressed, "If I enjoy the topic then the project is more rewarding. If I don't enjoy it then the project is boring."
Some students take advantage of vacations and explore other countries or states, while other choose to learn more about where they live. People sometimes forget about all the history in our local communities. The students do not need to spend tons of money to travel to an exotic destination to learn more about if they can metro to D.C. and have an equally enjoyable experience that they can expand their knowledge on.
Sophomore Ophelia Hyde stated, "Sometimes we take for granted the area we live in, and all we can do and learn about here. We don't need to travel far for new experiences. The program gives me a chance to explore things I probably wouldn't normally look into and encourages me to find the hidden beauties of our local area."
About the Writer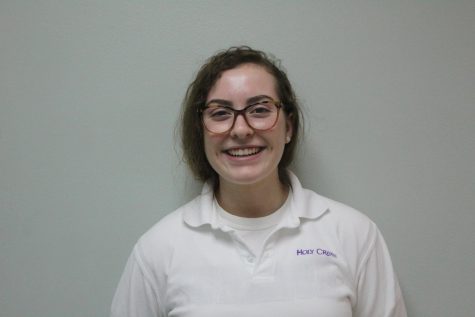 Emily Jacobs, Reporter




Emily Jacobs, class of 2021, is excited to participate in her first year of multimedia journalism this spring semester. At the Academy of the Holy...