Career Day
The entire AHC student body heard from many alumna, educating them about different jobs and career paths on March 22.
This was a great way to kick off spring break and start the day with something different.
Juniors and seniors had the opportunity to separate into groups and sit it on break-out sessions with many AHC alumnae, with very interesting jobs. The sessions had alumnae speak who are involved in medicine, therapy, design, and many other professions.
Even the freshman who have plenty of time to decide what career path they want to take, were able to sit in on a panel, along with the sophomores.
In the panel, the freshmen and sophomores heard from Tyler Cumbo '07 who is an attorney also present was Erin Dunn '04 who is a childhood special-education teacher and Lauren Dorozynski '06 who is a BSN/RN (Nurse) at Children's National Hospital.
Freshman Claire Deausen enjoyed hearing from Dorozynski. Deausen shared, "Career day was very interesting, especially to see all the unique jobs alumnae have and their ability to come back and talk about their professions with current LOTAs."
Students found the day informative towards possible occupations. Deausen continued, "I was glad I got to hear from a nurse; I might want to be one someday."
Sophomore Mary Sheetz was glad she heard from Combo, "I am interested in law and would like to be a lawyer someday and it was nice to hear about what it is like in real life."
Career day gave the LOTAs an insight to what life may be like after Holy Cross and a look into the large world of career opportunities.
This day was not just about the students looking forward, it also gave alumnae the chance to connect with fellow LOTAs and revisit the AHC community.
About the Contributor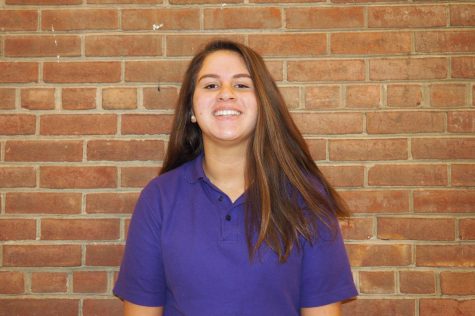 Ella Fernandez, Reporter
Ella Fernandez, class of 2022, is a first time member of the Tartan Times staff in the spring semester of 2019. She was part of the freshman soccer team...