Big Sister Little Sister Night
Big Sister Little Sister is a long-lasting tradition at Holy Cross where each freshman is paired with a Big Sister. This tradition occurs so that the new freshmen have someone to guide them through their first year of high school and to make new friends.
Anna Owens, rising senior and now a big sister, expressed "Getting the opportunity to meet new LOTAs was awesome. I was excited to share things I've learned throughout high school and hopefully give them useful information."
This is the purpose of the Big Sisters: to help the incoming freshmen feel more comfortable in a new environment. Not only do the incoming freshmen learn new things but they also get to meet some of their own classmates as well.

Owens continued, "The entire environment of the Big Sister Little Sister event was also really fun because everyone was excited to be there and meet new people."

A rising freshmen Kate Celeste expressed, "I loved meeting new people and everyone was so nice. My favorite part was meeting my new sister, being able to spend time with my future classmates, and meet my new advisor."
The Big Sister Little Sister program and the evening event are organized by the Admissions Department. Director of Admissions Meredith Gobbi explained, "The purpose of the night is to get eighth graders on campus and have them meet the students that will guide them next year. We want to welcome them into the community."
Big Sister Little Sister night is a super fun tradition where so many students can meet new people, teachers and students. It is the beginning of their Tartan memories.
About the Contributor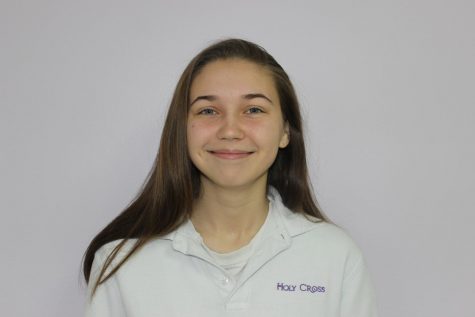 Rose Tierney, Reporter
Rose Tierney, class of 2021 is thrilled to be a member of Journalism class. She runs cross country and track. Her favorite place is Duck, North Carolina;...