Onyx Club Year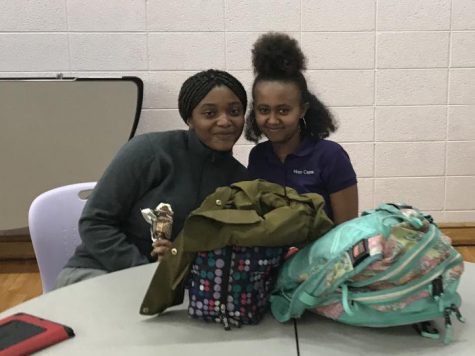 The Holy Cross Onyx Club works to develop an appreciation of the diversity of Holy Cross students. The club, which helps the less fortunate and strives to encourage members to process problems in today's society when it comes to race or nationality, is coming to a very successful end as the school year finishes.
According to Debbie Brown, advisor of Onyx Club, this year was very promising and she was most proud of the different activities by the student members.
"This year's most memorable activity was the Black History month assembly where we honored black woman and leadership. Our Onyx Club members put together a great assembly where the theme was woman and leadership," shared Brown.
Sophomore club member Laila Flores explained, "Being a part of Onyx Club has really been an eye opening experience and I'm really happy I joined because of how much good we did including collecting toys for children in D.C."
Brown detailed, "Some acts of service Onyx Club participated in was collecting over 100 toys for the Anacostia Health Care system which is in one of the poorest locations in D.C."
Sophomore Lexington Hart recommends Onyx Club to anybody looking to having a good time helping others and being an active LOTA.
Hart expressed, "Onyx Club truly exemplifies courage, compassion, and service. I'm honored to be part of this society where we can all talk, and help others just by doing simple things for a great cause."
Brown continued "I look forward to working with the new officers to hear their ideas for next year, and seeing new faces join our club. I can't wait to have another amazing year with the Onyx Club".
About the Contributor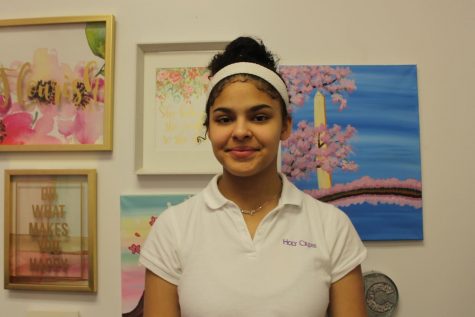 Samyrna Paul, Reporter
Samyrna Paul, class of 2022, is part of the Tartan Times staff 2019 for the first time. She played volleyball for AHC last fall and looks forward...