Alcohol Awareness at AHC
Alcohol Awareness month occurred during the month of March to spread awareness about the consequences of alcohol. The school gathered for an assembly conducted by the Wellness Action Team (WAT). The WAT team's purpose for this assembly is to keep the healthy environment in AHC and to educate students on the dangers of drinking.
The assembly included a presentation by Tammy Wan, the Director of Programs at the Washington Regional Alcohol Program. She spoke about the effects of alcohol and included demonstrations with students actively involved. After the assembly, the awareness continued in the gym, which was filled with different activities giving students visuals of alcohol and how it affects their walking, driving, and sight.
English Teacher Maria Effertz is a member of the WAT team. She expressed, "The reason of this is to not drink when you are so young. Wait until your body is developed because alcohol can have a profoundly negative impact."
Effertz continued, "This is important to me because I care a lot about the students here and I think its a real priority of mine to educate early because addiction can start a lot easier when you use coping mechanisms at this age."
Sophomore Maeve Smith explained, "The Alcohol Awareness Assembly was really eye opening. I enjoyed learning about something that I do not learn about very often. The assembly was really entertaining and informative. The activities were also really fun."
The alcohol awareness month and assembly has created more awareness for students about what to avoid at such a young age when it comes to alcohol. It also shows students how to handle alcohol if they ever come into contact with it.
About the Writer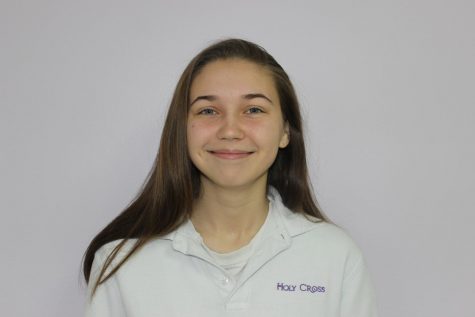 Rose Tierney, Reporter
Rose Tierney, class of 2021 is thrilled to be a member of Journalism class. She runs cross country and track. Her favorite place is Duck, North Carolina;...