The Final Kairos for the Class of 2019
LOTAs trekked to Buckeystown, Maryland, to attend Kairos 87 this past April at the Bishop Claggett Center. Holy Cross students have been participating in this important tradition since 1991, but despite its renown, many students do not understand what the retreat is truly about.
Head of campus ministry Linda Ruszkowski addressed the aim of the Kairos retreat, explaining, "The purpose of Kairos is to provide an opportunity for students to become aware of the fact that God is always present to us, and is constantly making an effort to communicate with us in a number of ways."
The retreat takes place senior year, at three separate times throughout the year. The students travel by school bus and stay in Buckeystown for four days and three nights.
The details and specifics of the retreat are impressively kept under wraps, despite it taking place for nearly 30 years. Lilly McKinnon attended the recent Kairos 87 as a junior and shared some advice to students attending in the future.
McKinnon described the effect that the experience had on her, saying, "The most important thing I took away from my experience at Kairos was that it's not cool to be distant from your religion. For the longest time I ignored my faith and spaced out during Mass, but Kairos helped me realize maintaining a relationship with God is so important and beneficial for everyone."

McKinnon also emphasized the importance of fully engaging in the retreat, stressing that, "If you don't give during Kairos, you won't get what you need out of it. Be open to the experience."
About the Writer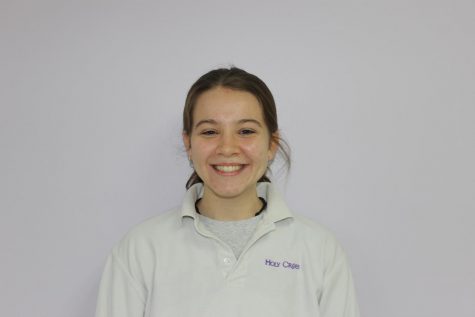 Anna Owens, Reporter
Anna Owens, class of 2020, is ecstatic to be a member of multimedia journalism. She has three younger sisters, one of which is in the class of 2022 at...