Irish Dance Club
Irish Dance is known for the sparkly dresses and big wigs, but to the members of the Irish Dance club it is so much more.
The Irish Dance club performs at events at Holy Cross showcasing their talent. The club members belong to different Irish Dance schools and meet occasionally in preparation for school performances.
Irish Dancing originates from Ireland and has been popularized throughout the world by the phenomenon of Riverdance. Riverdance first premiered at the finale of the Eurovision song contest in 1991 and popularized Irish dance.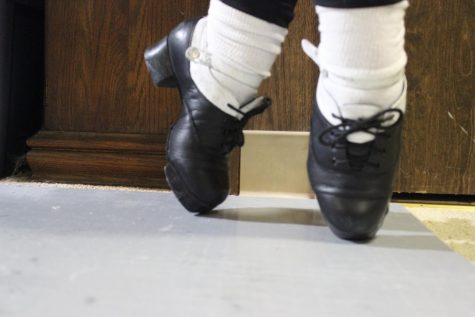 Irish Dance consists of four dances and is danced to traditional music on two types of shoes. Soft shoes are ballet like shoes so dancers can dance on the top of their toes, and hard shoes are similar to tap shoes but have heels and a toe piece to help dancers to stand on the top of their toes like ballerinas.
Reel is a bouncy and quick paced dance performed in soft shoes and categorized by lifts and quick foot movements. Slip Jig is a slower more graceful dance compared to reel, and is also performed in soft shoes the dance includes movements that elongates the lines of the legs. Treble Jig is performed in hard shoe and is fast with a lot of explosive movements and rhythms. Hornpipe is a hard shoe dance that is filled with syncopated rhythms that are precise and powerful.
Outside of school the members are dedicated dancers. Senior Mairead James stated that she spends "twelve to fifteen hours a week practicing dance."
For the dancers these hours of practice lead up to competitions (Feis) and regionals (Oireachtas) in December. If dancers place high enough in their age group they can qualify other competitions such as the national championships, or the world championships.
Irish Dance is a lot of hard work, but senior Sara Melley said her favorite things about dance are "the friends, community, and the opportunities I get to travel."
A passion for dance is shared among the dancers in the club. James shred her favorite part of the club, "Getting to show what I love to do and sharing it with other dancers from AHC."
About the Contributor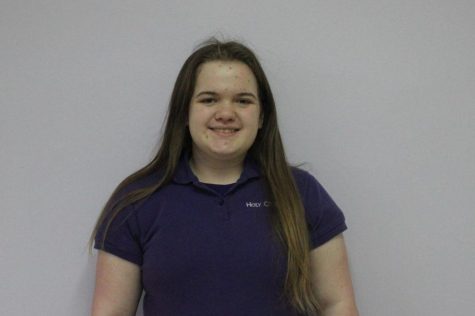 Mary Sheetz, Reporter
Mary Sheetz, class of 2021, is taking her first journalism class. She competes at the Regional level in Irish dancing. In her free time she enjoys...