Bocce's First Season
This year there was a new addition to winter sports at AHC. Bocce, a fully inclusive team had its first season. The team included girls in the Moreau program, and is the first of its kind at the school.
Cheryl King, the coach of the Bocce team, described coaching the team, "It was enjoyable, especially the playoffs when the Holy Cross community came to support the players, it brought a feeling of excitement to the match. I hope to have more support."
To members of the team the opportunities being on the team gave them went beyond playing the game. Senior Belane Ayelework said, "A good thing is the opportunity to interact with the Moreau girls. It is a good way to form friendships."
The season involved a series of matches between members of the team. Besides participating in the games, team members enjoyed the camaraderie. Sophomore Abigail Gehres shared, "Time with friends" as her favorite part.
King looks forward to expanding the program next year to matches against other schools.
Ayelework encourages students to join Bocce, "It always needs more people. It is a very fun sport and great way to be active if you are not a sports person."
About the Writer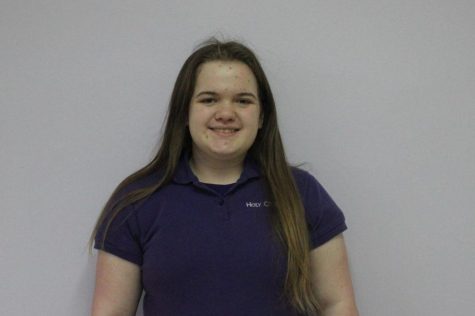 Mary Sheetz, Reporter
Mary Sheetz, class of 2021, is taking her first journalism class. She competes at the Regional level in Irish dancing. In her free time she enjoys...