Tartans Take On Capital One Arena
The AHC Ice Hockey team had the chance to play at the Capitol One Arena. Senior night was also celebrated as they will be graduating in a few months.
Ice hockey is one of the most popular sports at the Academy, as over 50 girls are players on the team. The hockey team was split into 2 teams, purple and white, for the game. Some of the LOTAs have been playing for all their four years at Holy Cross, while, for a few, this was their first year on the ice.
Holy Cross students had the option of leaving school early to take the metro to Chinatown to support our ice hockey team. The spectating Seniors of the Academy led the student body in a number of cheers to encourage our girls on the ice.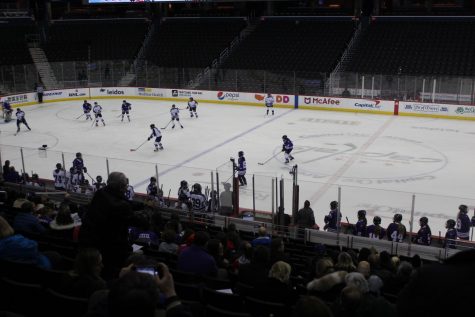 Freshmen Erin Madruga shared about her experience as an ice hockey player playing on the ice. "It was extremely cool because I got to play on the same ice as the Caps players." She also shared, "We even got to meet two Caps players in the locker rooms."
Sophomore Shannon Gibbons was thrilled to have had the chance to play a game at the Capitol One Arena. "It was a lot different because there was so many different views," she shared, "I thought it was a great experience that we got to have."
The arena was filled with cheer and spirit as the white team won with a leading score of 4-1.
About the Contributor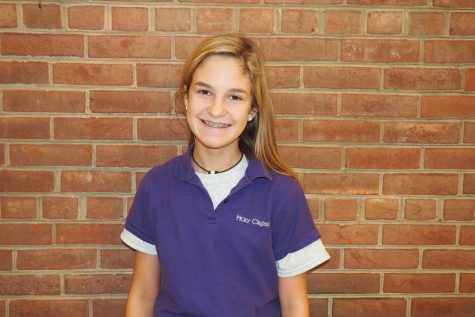 Lexie Carter, Reporter
From the class of 2022, Lexie Carter is excited to be working as a first time member on the Tartan Times. She participated on the JV AHC field hockey in...