A LOTA Valentine's
As the Red, pink, and white hearts flooded our school we could only assume one of the most love-filled days had finally fallen upon us… Valentine's Day.
Many students and adults dedicate February 14 to their loved ones, but how exactly do LOTAs celebrate this love filled holiday?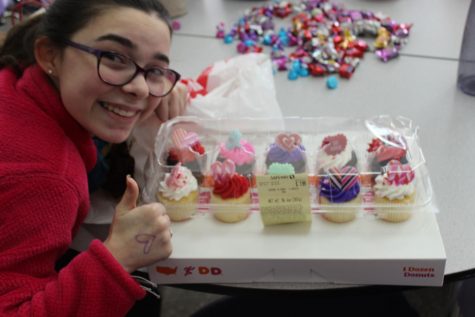 Freshman Ariana Wright stated, "Well, one of my favorite parts of Valentine's Day at AHC is probably the tag day. Whenever we get to wear whatever we want it immediately makes the day better, to be honest. But here I think Valentine's Day is much better because it gives us the opportunity to express the bonds that we have for each other which is something that means a lot to me."
Freshman Chinenye Iheagwara explained, "Something that made Valentine's Day even better was the advisory party. There was a lot of candy and different desserts for everyone. Valentine's Day isn't usually something that's a big deal to me but since my first Valentine's Day at Holy Cross, I can't wait for next year!"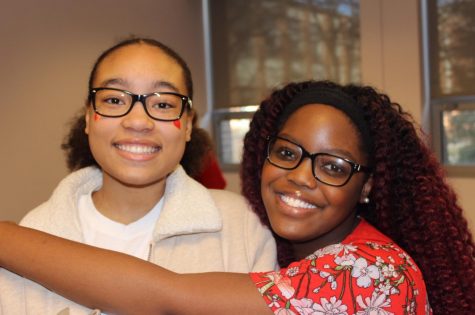 Although February 14 was filled with fun and love, "The TAG day was to offset the cost for our Day of Service." Explained Social Justice Director Emily Teter. She continued, "Day of Service was started last year. It's when the entire AHC community goes out to the DC and Maryland area in groups to serve for the day. All the tag day proceeds will go to help with the costs of transportation on May 1.
Valentine's Day at AHC is clearly a day where LOTA's have fun, let loose, and celebrate friendships. Sophomore Myah Staples concluded, that "There's nothing I would change about my Valentines Day at
AHC and I can't wait until the halls are filled again with corny Valentine's Day cards and a lot of chocolate!"
About the Contributor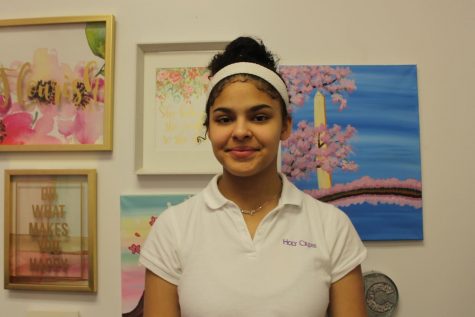 Samyrna Paul, Reporter
Samyrna Paul, class of 2022, is part of the Tartan Times staff 2019 for the first time. She played volleyball for AHC last fall and looks forward...