Mass for Life Excitement
Eighty students attended the Mass for Life in Washington, D.C. The LOTAs gathered early that morning and traveled to Capital One Arena to express the love they have for life and to deepen their passion.
Donna Reese, Pro Life Club moderator, exclaimed, "The purpose behind it is so positive and needed in today's society. I enjoy sharing the experience with other people and enlightening that flame in their hearts."
The Mass for Life was preceded by a youth rally of thousands of students, adults, and priests that rocked the arena. "We see other people who are like-minded and that share the passion of fighting and defending the unborn. Although somber at times it is extremely enlightening to see so many people together in one place," Reese described.
One of the Tartans, Lucy Polmateer, exclaimed "I love being surrounded by my fellow LOTAs that support the same thing as me. It is super empowering."
"It is important to me because I want to deepen my knowledge about something I believe." Polmateer expressed. This Mass is used to express love for life and deepening personal beliefs.
About the Writer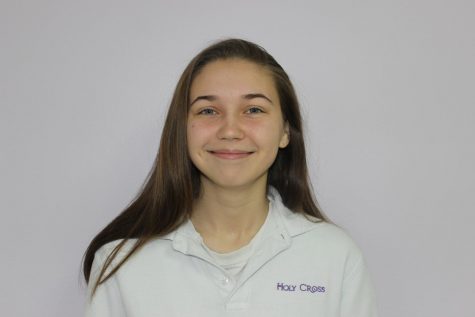 Rose Tierney, Reporter
Rose Tierney, class of 2021 is thrilled to be a member of Journalism class. She runs cross country and track. Her favorite place is Duck, North Carolina;...