Annyeonghaseyo (Hello) from the Korean Culture Club
From snacks to K-pop, the Korean Culture club does it all. The members of the club meet to discuss Korean culture and customs.
Co-President Alyssa Vetter disclosed, "Anyone can join, especially if you have common interest in K-pop or Korean culture. We always bring some snacks and tend to watch videos or learn about Korean lifestyles."
Joining the Korean Culture club is a fun and exciting way to learn more about Korean customs and heritage.
First time member of the club, Mercy Asamoah said, "Learning about Korean culture and lifestyles is my favorite part about this club, but the best part is mostly when we get to organize songs and listen to the different parts of the music industry of Korea."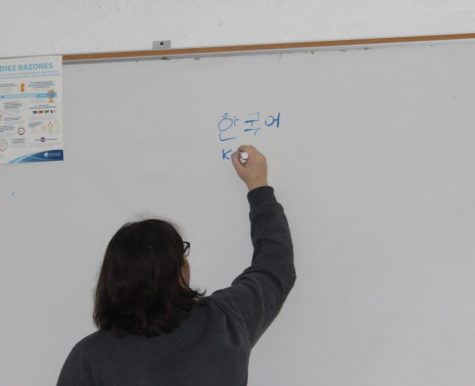 The club contributes to Asian American and Pacific Islander Heritage month in May.
Vetter explained, "We do presentations and we do a dance for Asian American and Pacific Islander Heritage month."
The Korean Culture club meets every Friday after school in room 223. This club is a great place to make friends and have a place to express your common interests.
Vetter concluded, "We create friendships and bonds. I think it is really special that we can gather and actually come together as a club."
Asamoah added, "I have made a lot of friends and I will definitely join next year."