Second Semester Success
Coming back from break can be hard, especially when it is the start of a new semester. A new semester means a fresh start, new teachers, new schedule, and most importantly one half of the school year remaining.
Sophomore Ava Longan, explained, "They [teachers] are stricter second semester because students should already know the expectations." Ava also spoke about how the amount of work you receive after break depends on your teachers. However, she said that the workload will pile up.
Ava shared some tips to help those who are struggling with the workload. She suggested, "Try to manage your time, try to get a lot of sleep, and talk to your teacher if you are having trouble in a class."
Freshman Sarah Owens said that for her there was really not much of a change between first and second semester, "The same schedule but different classes."
She also felt that it was not hard to adjust to the class changes. Sarah exclaimed, "No not really, it's just sad because this semester I have hard and easy classes on both days. Whereas before I had one hard day and one easy day."
Student counselor Amy Schmidt Stowe shared her experience of advising students during the start of the second semester, "I wouldn't say that the work necessarily gets harder second semester, but most academic subjects build on concepts that were learned earlier in the year. So if the student didn't learn the concepts when they were first taught, it is more challenging to make the connections with new material."
Start the new semester with a positive attitude and good time management. Schmidt Stowe also stressed that it is important for students to ask their teachers for help as soon as they need it.
About the Writer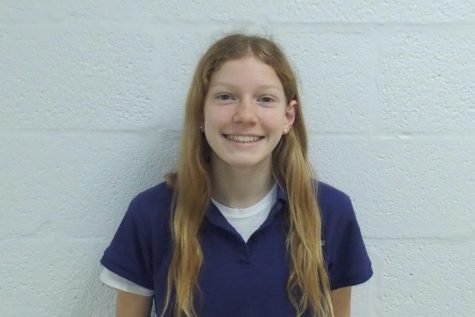 Ella Burke, Reporter
From the class of 2022, Ella Burke is starting her first year in multimedia journalism at AHC. She was part of the freshman soccer team in fall of 2018....