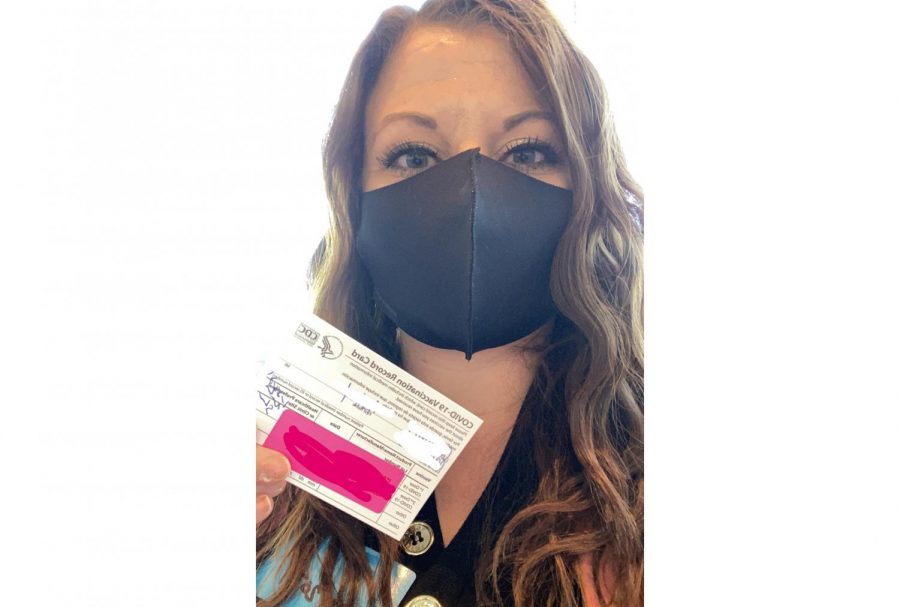 Ashley Gardner
With the Covid vaccine being available for some, many people want to know the details of post-vaccine symptoms, and other's experiences. There have been a range of side effects, but mostly an annoyance. Just making and getting an appointment has been a hassle for many because it is on high demand.
Science teacher, comedian, mindfulness meditation conquiser, and coach, Ashley Gardner had a fairly efficient experience, only having to wait around a half hour.
"It sorta felt like winning the lottery honestly," Gardner shared. "I had no major reactions besides a typical sore arm that you would have with any shot. It was no worse than a flu shot."
Gardner, feeling a sense of gratitude and appreciation towards the medical field, called this experience, "Humbling."
"I was feeling extremely grateful because not everyone has had the opportunity to go and get an appointment like I was," Gardner stated.
Gardner had a quick and easy experience over all and was pleased with the medical department.
English teacher Maria Effertz did not have quite the same experience as Gardner. Effertz had a long wait in line to receive her first dose and had a difficult time arranging her appointment.
"The experience was fine, a very long line, ended up waiting over four hours," Effertz described.
Even though she had to wait four hours, everyone there showed excellent hospitality.
"Everyone there was so nice and accommodating, I felt safe the entire time," Effertz remarked.
Unlike most people, Effertz had more of a reaction to her first shot than her second.
"After my first shot I had a pretty bad reaction, I had this terrible headache for the next following days, I felt really nauseated," Effertz commented.
AHC school nurse Kathleen Clark had no wait, similar to Gardner. She only felt a slight soreness and was a little tired.
"After the first shot, just a little tenderness on my arm, nothing out of the ordinary," Clark conferred. "For the second one, I didn't wait at all. Walked right in, sat right down, and got the shot."
The overall response was appreciation towards the medical field.
"Was it worth it, yes. I would do it again in a heartbeat," Effertz affirmed.