Freshman LOTAs
At Holy Cross many freshmen have found that the task of going to a new school was nerve wrecking. Yet, many realized after the first few weeks it was not all that bad.
Freshman Nora Torp said she felt "Overwhelmed, but it was nice to see how everyone worked throughout the building, and get to know my class."
Joining a new community can be difficult for anyone, but one thing almost everyone at Holy Cross agrees on is how welcomed they felt when they first joined the school.
Jorydn Brock, from the Admissions Office, said, "The most important thing to us in the admissions office is that the new freshmen feel included, and one way we do that is by setting up the Big Sister-Little Sister system." The program matches upperclass LOTAs with new students to help them make the transition to high school. Brock went on to explain that the purpose of the Big Sister-Little Sister system is to, "Show the ropes of Holy Cross" to the freshman so that they do not feel lost and instead feel included.
Becoming part of the Holy Cross sisterhood may be very exciting to most freshmen, but some are still trying to figure things out. For many freshman there are a lot of new changes, such as the workload.
Freshman Victoria DeSomma shared that she is, "Excited for change, but the workload is said to be a lot and a bunch of freshmen are nervous for that."
One thing Brock also mentioned was that the hardest part of being a freshman is ,"Stepping out of their comfort zone, and branching out." Brock explained that meeting new people is challenging and that her main goal is to make sure everyone feels included. She suggested that one way of making new friends and branching out is by joining clubs. To help with that, Student Services held a club fair in September.

Freshman Mackenzie Hoefer said she was excited for all the new clubs she joined such as the Booster Club, Best Buddies, Science Club, and the Corn Hole Club. All of the new activities bring excitement to the freshman class. Several new Tartans excitedly signed up for more than seven different clubs.
Hoefer shared her hope, "To become more involved with the school," by trying out new sports and activities.
Freshman year is full of new exciting opportunities and the newest Tartans cannot wait for the year ahead.
About the Contributor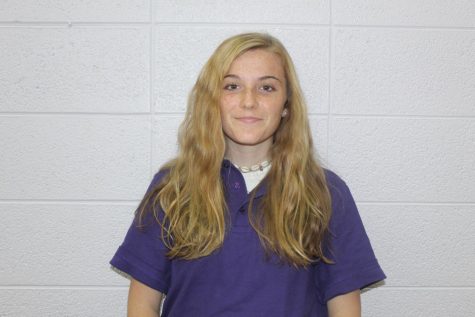 Kiera O'Connor, Reporter
Kiera O'Connor, class of 2023, is very excited to work on the Tartan Times for the first time. She is on the JV soccer team, and a club team outside of...