The Class of 2020: College Process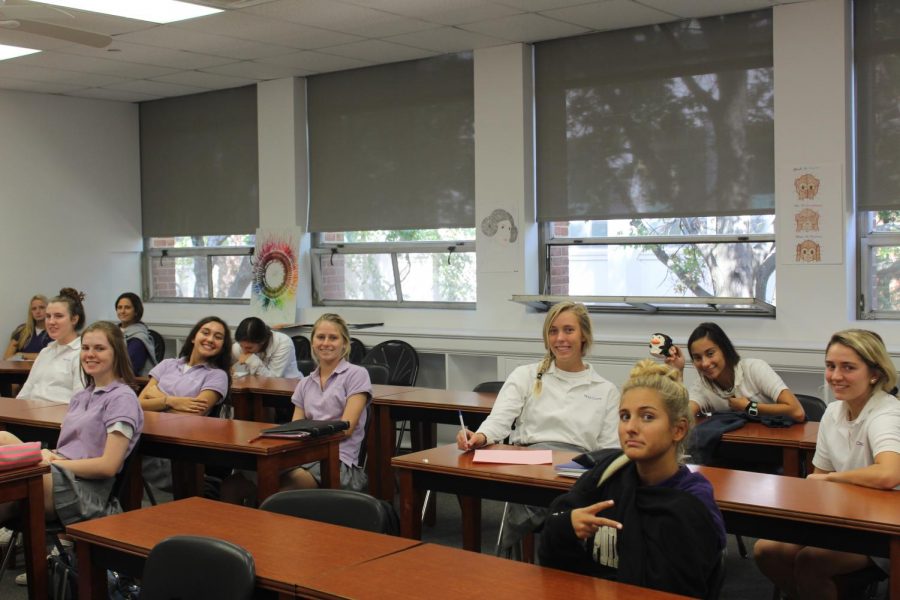 These first few months of school for the class of 2020 are the most important, the most stressful, and the most time consuming months of their high school career, all because of the College process.
From September to November, senior LOTAs are choosing and applying to colleges. The right fit can help determine their future.
This process can be stressful, especially in addition to other homework seniors have each day. Senior Samantha Hermans explained, "This process has been extremely stressful, but also exciting. It's hard trying to write essays and fill out applications on top of all my other homework." She continued, "And it's pretty scary thinking about how I'm going to be in college next year, but I'm also super excited to start this new chapter of my life."
Some of the earliest college application deadlines are late October, which does not give a lot of time, so most seniors try to start over the summer. Senior Nora Gibson described her eventful summer,"My family and I went on an east coast college trip, hitting as many schools as we could, like Maryland, South Carolina, Clemson, Miami, and many more."
The college counseling department offers rising seniors an opportunity to attend Application Academy during summer to accomplish much of the process before school begins.
Senior Ellie Walsh explained, "Starting in the summer, like doing research on schools, visiting schools, and looking for scholarships, all make the process so much easier."
By the time they get to school at the end of August, seniors hopefully have an idea of which direction they are headed.
During junior year, each LOTA is appointed a college counselor, who works with them to reduce stress about the big decision. They help students make lists of schools they should apply to, taking into account the student's GPA, SAT/ACT test scores, and their interests. The counselors also give tips and tricks, and try to help lead the students in the right direction, while keeping the seniors on track.
College counselor Meighan Avalos explained that the most important parts of the college process are, "deadlines, deadlines, deadlines!"
"Every school has different deadlines, and it's hard to keep track of, but you have to do it. Because if you miss a deadlines for your top school, you won't be getting in," Avalos cautioned.
No matter what the college counselor or friends think, the final decision is up to the seniors. The college they choose determines their future so seniors cannot have someone else make the decision for them.
Multiple seniors admitted that they were scared of not getting into a college, and that is what stresses them out the most. When hearing this Avalos laughed and said, "Every single one of these seniors is going to go to college. There's a college out there for everyone, it just takes time and commitment to find the right one."
About the Contributor
Sasha Carmona, Reporter
Sasha Carmona is in the class of 2020 at Holy Cross. She plays volleyball, and loves playing with her dog Dash, who happens to be her best friend. She's...