Time for New Tartan Leaders
With the 2018 – 2019 school year coming to an end, the school body needed to elect new EBoard members to represent the students for the next school year. EBoard stands for Executive Board of the Student Council, and they oversee all student government.
There are four members of EBoard; a president, vice president, secretary, and treasurer. They help run and plan the school events that revolve around the students, such as Holy Cross day, Homecoming, Powder Puff.
Last week the entire freshman, sophomore, and junior classes met in the theater to listen to the rising senior candidates' EBoard speeches. After all the speeches, students voted the next day in advisory via an email survey.
Sammy Hermans won the President role; Katie Rose won Vice President; Anna Owens won Secretary and; Isabelle Mitchell was elected for Treasurer.
Hermans shared how excited she is for for next year, along with ideas she wishes to accomplish. She explained that she wanted to run for EBoard because she could envision how the school could progress with great leadership.
She said, "I wanted to have a chance to make a difference in the school and make it a better experience for everyone."
Rose shared that in her role as Eboard vice president she represents the entire student body and will address their needs and wants to the school. She expressed her hopes in promoting a strong sisterhood with more bonding events during the school year.
Rose explained, "As a big sister in real life, I love helping and taking care of my siblings and that's how I feel about the younger LOTAs. I want to be a big sister that they trust to run our school. "
Rachel Mullervy, adviser of EBoard shared, "I think being on EBoard is a great way to take on a larger leadership role."
Mullervy added that EBoard helps Tartans work on their leadership skills along with helping the rest of student government.
About the Contributor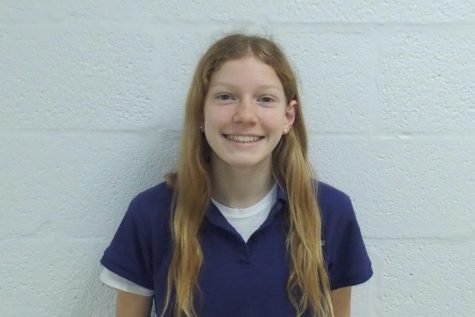 Ella Burke, Reporter
From the class of 2022, Ella Burke is starting her first year in multimedia journalism at AHC. She was part of the freshman soccer team in fall of 2018....